23 Most Memorable Date Ideas in Indianapolis for 2023
Published on Oct 3rd 2022
| 0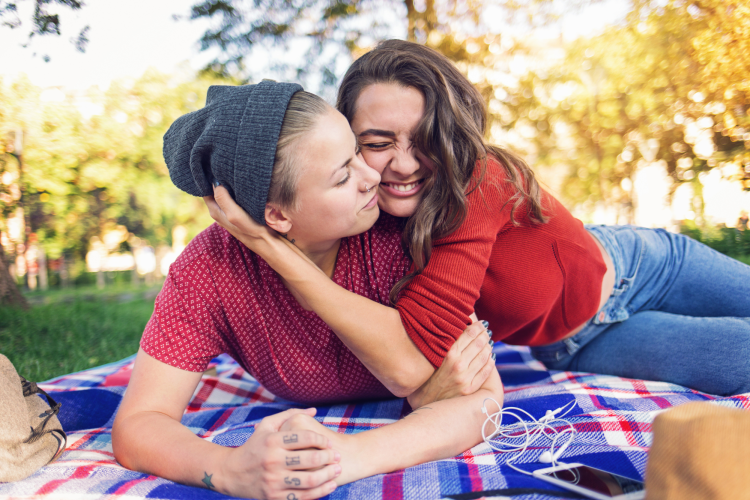 Are you wondering what are some good date ideas in Indianapolis? Luckily there are tons of fun and free date ideas all over the city. Each will have you having a great time, making memories and enjoying each other's company.
There are plenty of unique things to do in Indianapolis for couples. Plus, Indiana's capital city even has some spectacular group outings. So, if you are looking for first date ideas in Indianapolis or a fun night out as a longtime married couple, this list will help you get planning.
Jump to Section
Foodie Date Ideas in Indianapolis
According to National Geographic, food has been a phenomenal way to bond with each other since ancient times. So, why not find a foodie-themed date idea in Indianapolis to bring you closer as a couple?
1. Date Night Cooking Classes
There are tons of cooking classes in Indianapolis that will have you making everything from New American cuisine to ethnic fare like a pro. And if you prefer to stay in, there are plenty of online cooking classes available to boost your skills and create a meal together in your own kitchen.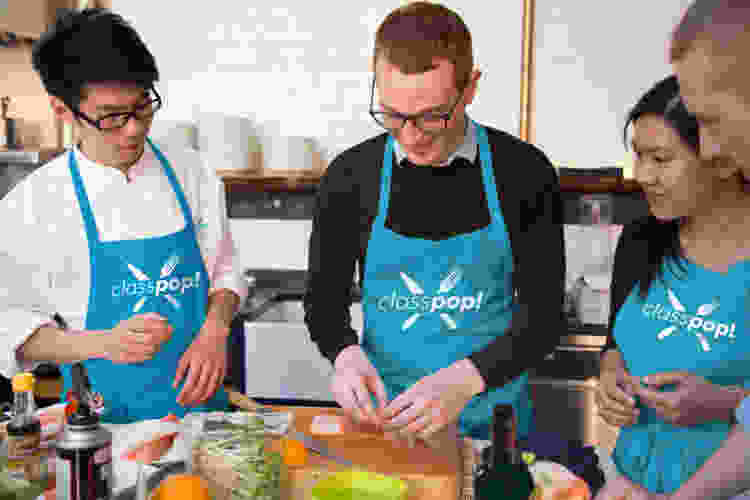 2. Visit a Food Hall
Food halls are sprouting up all over the country and Indiana is no different. The capital city is home to spots like the Bottleworks District and The Garage Food Hall making a visit an awesome date idea in Indianapolis.
Each has its own collection of unique food vendors, all in one venue. So whatever type of cuisine each of you is craving, you can grab it and enjoy your meals together.
3. Visit a Brewery or Winery
If you're into yummy libations, why not see firsthand where and how they are made? The number of facilities in the area makes this an ideal outing for Indianapolis daters.
Check out where your favorite craft beer is made or sip a flight made from local grapes. You'll learn more about each other's palettes and discover new great beverages in the process.
4. Embark on a Food Tour
The city has tons of great local favorites and hidden gems. When you go on a food tour, you'll be guided by an expert that knows the ins and outs of the area's culinary world. This is an awesome date idea for Indianapolis food lovers and cuisine connoisseurs.
Creative Date Ideas in Indianapolis
Get your creative juices flowing with date ideas in Indianapolis that allow you to express your artistic side. These fun activities will have you learning new skills and bonding over a crafty challenge.
5. Create a Canvas
Make your own masterpiece at an interactive paint and sip class led by an expert instructor. You'll receive all of the materials you need and step-by-step instructions to create a pre-chosen image. Sip your favorite drink and enjoy each other's company as you work.
If you are geographically apart or managing a long-distance relationship, online painting classes are a perfect option. These allow you to meet via video chat and work side by side virtually as your online instructor guides the painting lesson.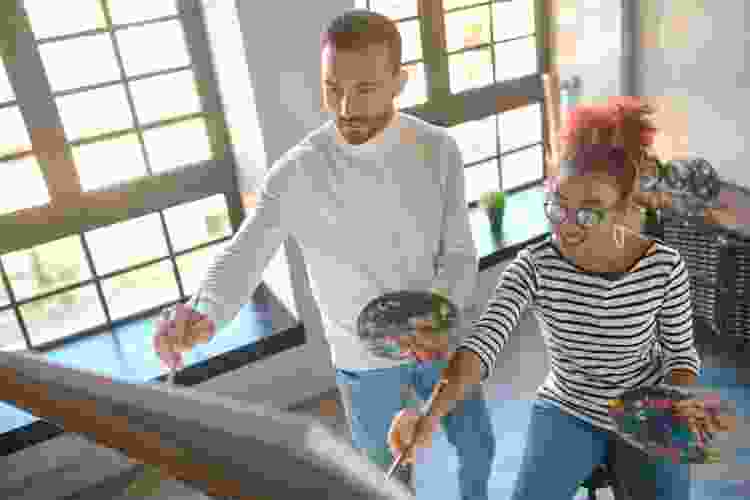 6. Take a Dance Class
What better way to get closer than by learning some new moves together? This is a great idea in Indianapolis for all skill levels. Together, you'll learn to salsa, samba or perfect ballroom steps.
This is also a perfect date night in. Online dance classes allow you to participate and work with a trained instructor right from your home.
7. Get Sculpting at a Pottery Class
Pottery classes allow you to create art while working with your hands. This creative outlet challenges your artistic abilities and helps you learn a new skill. Plus, you'll feel a bonding sense of pride as you show off the new three-dimensional work that you made together.
8. Learn to Sketch in a Drawing Class
Bond as you learn to sketch and shade drawings like a professional artist. Drawing classes are a fun date idea in Indianapolis for everyone from the artsy crowd to those dipping their toes in the creative world.
Expert instructors know how to work with every skill level to teach them tried and true drawing techniques. You can also take online drawing classes, making this a perfect date activity no matter where you're located.
9. Snap Pro Pics With Photography Classes
Now that smartphones have pro-level cameras and social media is everywhere, it's more doable to take stunning photographs. Taking photography classes will have you capturing images and expertly editing them like a seasoned pro.
Plus there are online photography classes that make fun date ideas for Indianapolis couples that would prefer to stay in. What better way to document your relationship's journey than by taking great photos along the way?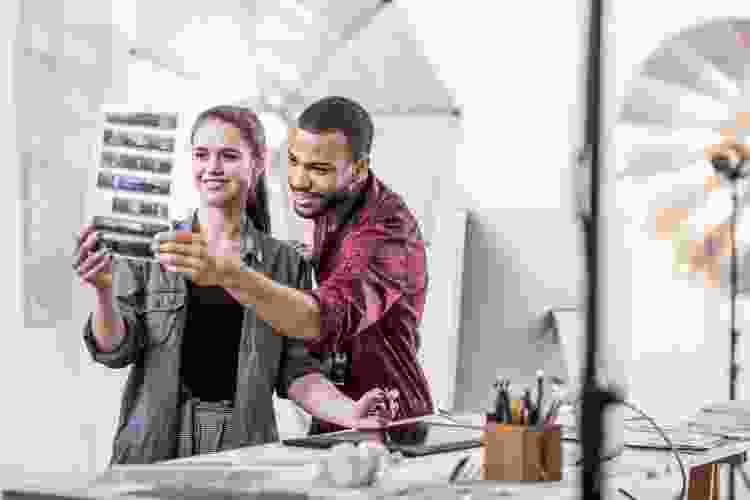 Unique Date Ideas in Indianapolis
If you're looking for the most unique things to do in Indianapolis for couples, you're in the right place. Here's a round-up of fun and engaging activities that will have you creating lasting memories together.
10. Learn to Mix Yummy Drinks
Mixology classes are a unique way to learn a new useful skill together. You'll learn the correct techniques for mixing, muddling and shaking cocktails like a pro.
Are you thinking, what do you do on a chill date? You can take online mixology classes together from the comfort of your home. Who knows? Maybe you'll even come up with your own signature drink as a couple.
11. Expand Your Palette With Wine Tastings
Wine tastings are an amazing way to learn about love's most notable beverage and are a super memorable date idea in Indianapolis. Whether you like red, white or rosé, you'll find new flavor profiles and learn about each other's palettes. Plus, with virtual wine tastings, you can enjoy new vino right from your own living room.
12. Sharpen Your Acting Skills
Acting classes are a fun way to bond and let loose together. You can take in-person or online acting classes as you navigate the world of theater. Not only will these allow you to get out of your comfort zone but they'll have you making lasting memories as a couple.
13. Have an At-Home Game Night
Stay in, make popcorn and enjoy a cozy game night. You can participate in fun online games that will have you enjoying meaningful time together. With online trivia games, you can test your knowledge on everything from pop culture to history. Or, set up some virtual game nights and try your luck at a game of Bingo or a round of your favorite TV game show.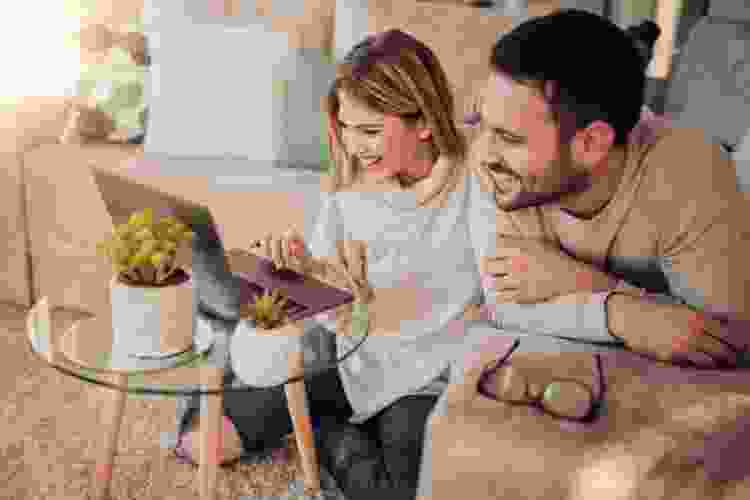 14. Tackle a Challenge Together
Escape rooms are a popular date night activity for the way that teamwork helps you bond and grow as a couple. You can also collaborate and venture on a scavenger hunt as you look for landmarks and solve clues around the city.
If you're looking for date ideas in Indianapolis during COVID, virtual escape rooms and virtual scavenger hunts allow you to participate in these challenges from your home.
DIY Date Ideas in Indianapolis
Date activities where you complete DIY projects help you learn new skills. Plus, you get to take home a handmade souvenir and show off your new creative abilities.
15. Flower Arranging Classes
Creating stunning flower arrangements is an art form. This is a fun date idea for Indianapolis married couples looking to add a little natural decor to their homes. It's also a fun way for new couples to get to know each other's tastes better.
If you want a way to learn together from anywhere, virtual flower arranging classes allow you to participate together from home or log on from separate locations.
16. Learn to Work With Wood
Woodworking is a pretty awesome skill to have. Why not learn to do it together? Woodworking classes are a unique thing to do in Indianapolis as a couple that allows you to craft like a carpenter. Learn to make a simple project as you learn to saw, sand and build together as a couple.
17. Take on Fascinating Glass Blowing
Glass blowing is a mesmerizing way to make art. Why not immerse yourself in this fascinating technique together with a glass-blowing class? You'll learn the basics from a skilled instructor. Then, you'll get to try your hand at making a glistening creation of your own.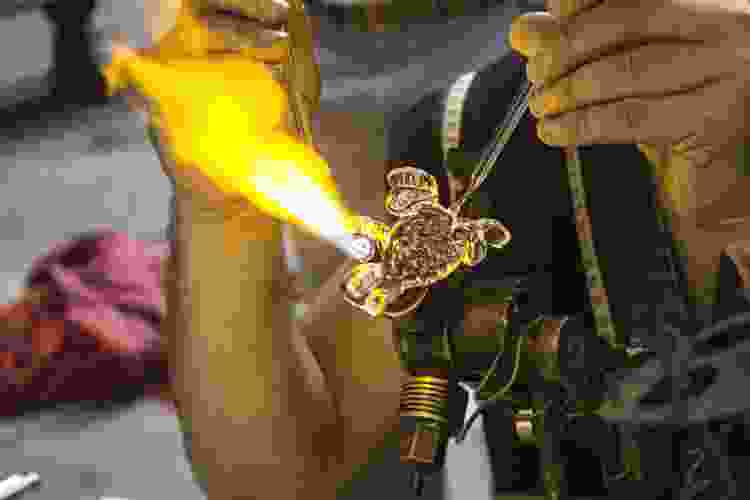 18. Gain Stitching Skills in a Sewing Class
Taking a sewing class is one of the most unconventional date ideas in Indianapolis. However, you'll likely love learning this handy skill together as you create your own projects. Help each other as you learn to master the machine and tackle new stitches with the help of an expert instructor.
Free & Cheap Date Ideas in Indianapolis
There are tons of free things to do in Indianapolis as couples. If you are looking to watch your budget and save some cash, check out these ideas that don't skimp on fun.
19. Head Out on a Hike
Hiking is a favorite pastime for many that also happened to be a great way to spend time together. The number of trails in the area makes a hike a great date idea in Indianapolis and the surrounding areas.
Check out the many state parks and Indy Parks and Recreation trails to get out into nature together. There are options for every skill level making this a great choice for many couples.
20. Check Out a Historic District
According to Britannica, Indianapolis was founded in 1821, meaning that there are tons of charming historic districts in the city. Check out the Wholesale District for stunning architecture and a convenient location.
Or, check out Fountain Square for its nostalgic feel and budget-friendly eateries. Lockerbie Square is a beautiful step back in time that's perfect for a romantic stroll. Any of these spots are the perfect date idea for Indianapolis history buffs or those just looking to explore the city.
21. Explore a Museum
The capital city is home to a whole host of museums to appeal to any couple's interests. Explore them on the free museum days for an economic date idea in Indianapolis. Everything from the Indiana State Museum to the NCAA Hall of Champions has specific days where they comp the admission.
22. Find a Festival
When it comes to festivals and special events, the city's schedule is bursting with options. Attending one is an awesome cheap date idea in Indianapolis to enjoy the city's fun atmosphere. Check and event schedule to find one that works for your date timing.
23. Pack a Picnic
Packing a picnic is one of the best free date ideas in Indianapolis to bring couples closer. You can combine efforts and work together to create an al fresco feast. Or, put one person in charge of making an impressive meal and treating the other to a delicious blanket-based meal.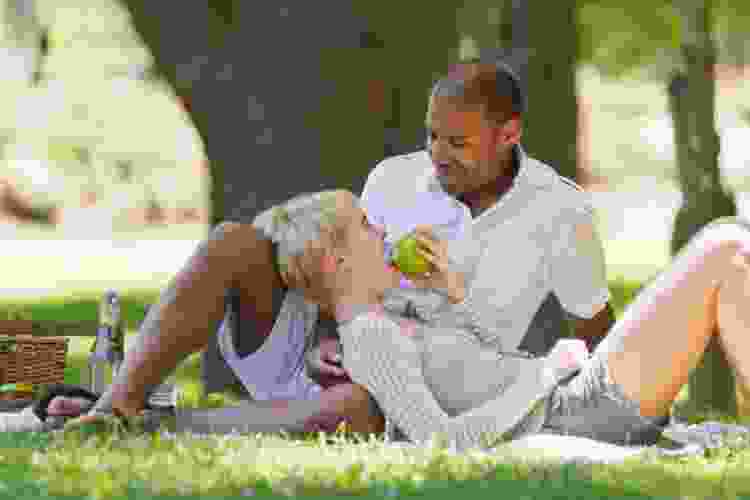 Whether you're ready to get out and explore the sights or you're looking for a cozy date night in, we hope our list has inspired you to try something new and fun for your next date with that special someone.
See Indy from a new perspective with romantic date ideas in Indianapolis like visiting art galleries or history museums, or take your relationship to new heights on an adventurous hike! No matter what you decide, just be sure to take the opportunity to connect with the person you're sharing it with.
For even more fun date ideas, check out other experiences happening on Classpop!