31 Easiest Cute Painting Ideas and Tips for Beginners for 2023
Published on Aug 31st 2023
| 0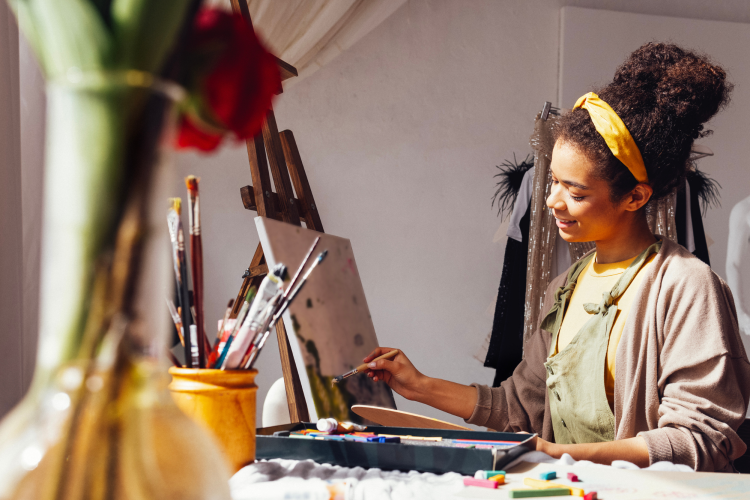 Learning how to paint isn't easy, but with this helpful guide to cute painting ideas, you'll not only develop your artistry and creative mind, but you'll have fun doing it.
Cute painting ideas for beginners make the process of understanding new, creative techniques more enjoyable for all involved, so if you're learning alone or with a friend, you've come to the right place.
With so many questions to answer like what are good paint ideas? How do you come up with new ideas for a painting? What can kids paint for fun? And what to paint when you don't know what to paint? An exciting venture could soon turn sour.
But don't worry, this list of cute painting ideas will take some of the pressure off your shoulders by offering an assortment of cute painting ideas you can easily pull off in a jiffy. Learning doesn't have to be hard; it can be easy…and cute!
Jump to Section
Best Painting Classes for Beginners
Art Classes
From art classes in Atlanta, art classes in Boston, and art classes in Los Angeles, there is a myriad of art classes available to help you explore your skills and cute painting ideas; all you have to do is browse art classes near you.
Art classes help to find your creative flow by offering an assortment of various lessons focused on any number of techniques and mediums. There are also online painting classes you can enjoy from anywhere in the world!
Paint and Sip
Get out of the house and into a smock for paint and sip classes. These fun painting events combine creativity and social interaction for an experience that is both unique and relaxing. Learn how to create an abundance of cute painting ideas with the help of talented local artists.
Check out paint and sip in Chicago, paint and sip in Washington, D.C., paint and sip in San Diego and paint and sip near you.
Team Building Art Workshops
Add an extra layer of enjoyment to learning how to paint cute painting ideas and sign the office family up. Painting is an effective team building exercise because it encourages collaboration as much as it encourages creativity.
In these creative team building activities, enthusiastic instructors will guide you and your team through crafting cute painting ideas and other crafts completely tailored to your group.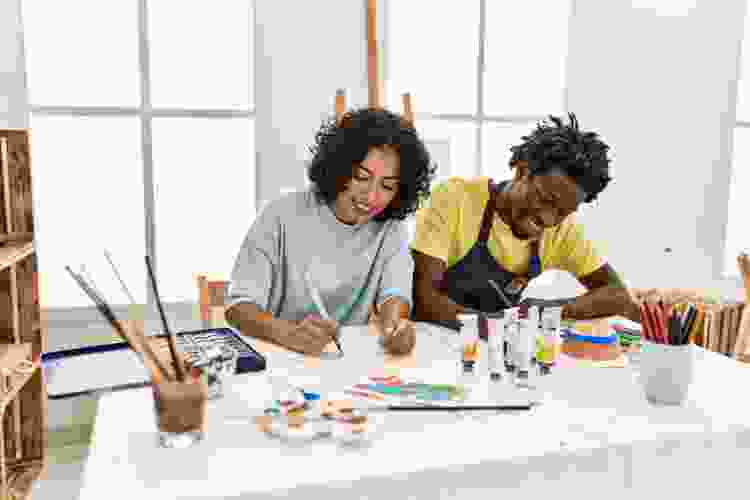 Cute Painting Ideas for Beginners
1. The Wonders of Watercolor
There are many highlights to using watercolor paints. They're affordable, versatile and quick drying. The assembly and cleanup for watercolor painting ideas is unmatched in their ease.
Practice makes perfect, so play around to learn how to use this medium to create vibrant and fun cute painting ideas.
2. Floral Cutlery
To make the perfect tulip, employ a fork! Fork print flowers make crafting the perfect petal easy and quick for a cute painting idea for beginners.
Once you've painted a stem and a few leaves, dip a fork into the paint and carefully stamp the fork right at the tip of the stem. Viola! The perfect tulip.
3. Passion is in the Pour
Become an abstract artist by practicing pour painting for a cute painting idea that lets gravity do the work. Choose a handful of your favorite colors and watch as they meet the canvas in a symphony of complex shapes and designs.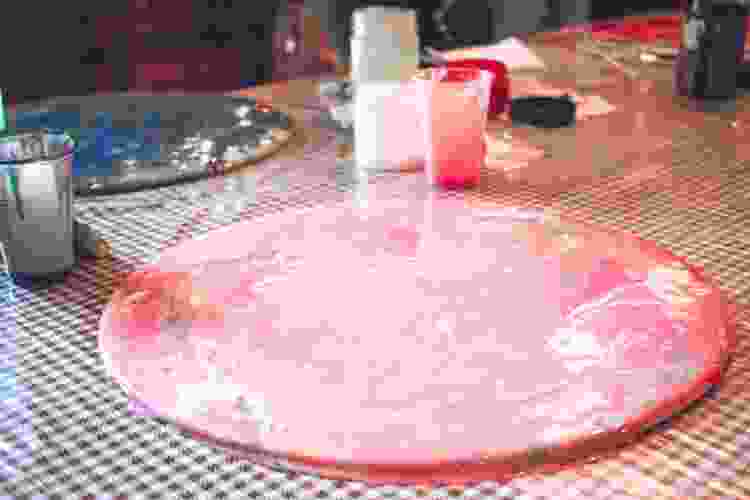 Join our email list for exclusive deals, local events and fun inspiration for living a more creative life.
4. A Brush With Romance
Merge your love for your partner and your love for cute painting ideas and try cute couple painting ideas. Not only will you discover new, creative ways to spend quality time with that special person, but you'll be acquiring new skills in the process.
5. Mixed Media Magic
Mixed media art describes artwork in which more than one media or material has been used. In mixed media art classes, you will design aesthetic painting ideas using materials like paint, cloth, paper or found objects. They can even be three-dimensional!
6. Learn the Science Behind Color
Color theory explores the mixing of colors to form color creations. Color theory focuses on the meaning, history and science of color. Through applied exploration, understanding color theory guides you through the use of color techniques.
Color theory classes help beginners understand how to use primary, secondary and tertiary colors to bring their cute painting ideas to the canvas.
7. The Pallete of Pottery
From cute mug painting ideas to flower pot painting ideas, pottery painting workshops explore painting on a variety of surfaces. It's a perfect DIY home décor idea if painting on a canvas no longer ignites your creative passion. Bring your brushwork to clay and paint cute painting ideas.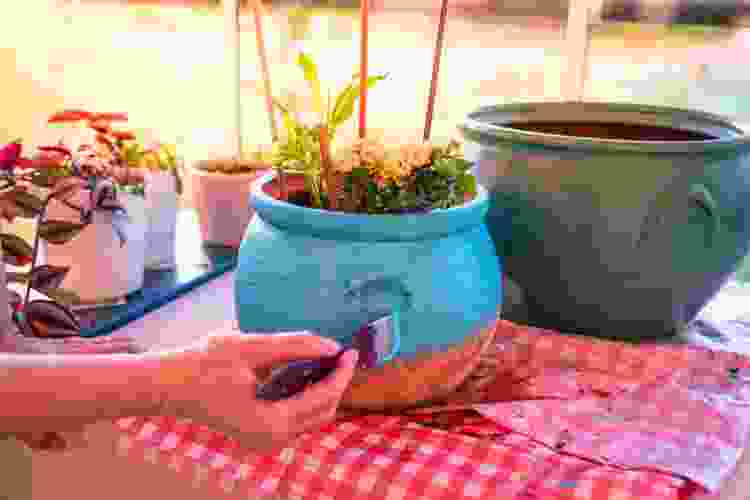 8. Use Acrylic Paint
Acrylic paints are water based, fast drying, easy to layer and durable, making them the #1 medium for beginning painters. Take an art class to learn how to use acrylic paints to make cute easy painting ideas with this simple go-to paint medium.
9. Try Oil Painting
When it comes to acrylic vs. oil paints, oil paints provide a smoother finish to your cute painting ideas. They also provide amazing coverage and are resistant to stains and scratches. However, their slow drying time and blending capabilities create disadvantages for some artists.
Whether you're hoping to explore pumpkin painting ideas or sunset painting ideas, oil paints are sure to add a glossy varnish to your subject.
10. Pastel Pleasure
Soft pastels are by far the easiest to blend and the easiest to layer. They add a luxurious and velvety texture to any painting.
Pastel paints can be used to create both broad strokes that appear buttery like oil paints or precise lines that are similar to a method of drawing. Learn how to master this medium in a pastel painting class.
11. Colorful Chaos
Take the pressure off learning how to paint cute painting ideas and immerse yourself in a carefree environment where you can explore your creative side with the help of a fun-loving group of friends, family or teammates.
Bring a few friends and splatter paint on your canvas, the walls, the floors or yourselves!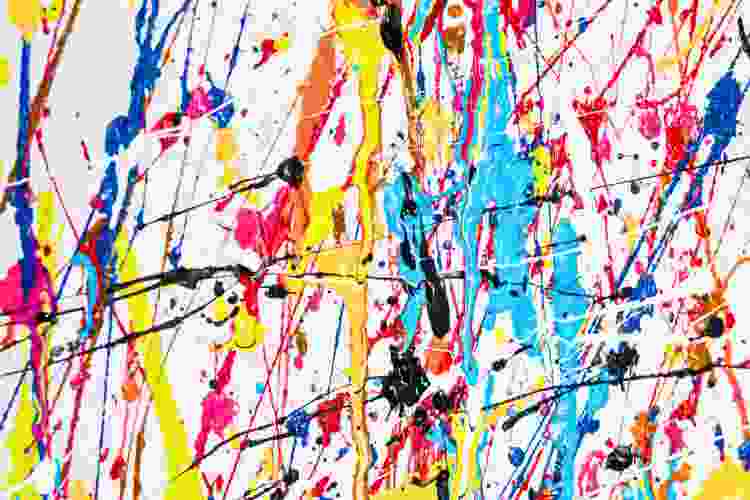 12. Tag Your Art
Use spray paint and stencils to create one-of-a-kind works of art you can't find anywhere else. Leave the paint brushes at home and explore street art with the helpful guidance of local artists.
13. A Frozen Pallete
If you don't have any paints at home, but you have food coloring and an ice tray you can still easily pull off cute painting ideas for beginners.
After you fill an ice tray up with water add a small drop of water to each ice well. Drop a different color into each one to create a rainbow effect! This way you'll have colors to choose from when creating your cute painting idea.
Mix the food color well and add a popsicle stick to each well. Place in the freezer to rest overnight.
14. Skip Your Way to Creation
Forget sidewalk chalk, try sidewalk painting! There are tons of non-toxic, washable sidewalk paints out there that are both safe for the kids and safe for the earth. Turn the outside world into your very own canvas with sidewalk painting.
15. Seascape Escape
Painting a landscape isn't always easy when you want to perfect all the small details. However, if you're looking for cute landscape painting ideas that are easy for beginners, consider a seascape alternative.
Painting the sea can be relatively easy due to the forgiving nature of the subject. Thanks to the fluidity of water, you can use a more abstract approach.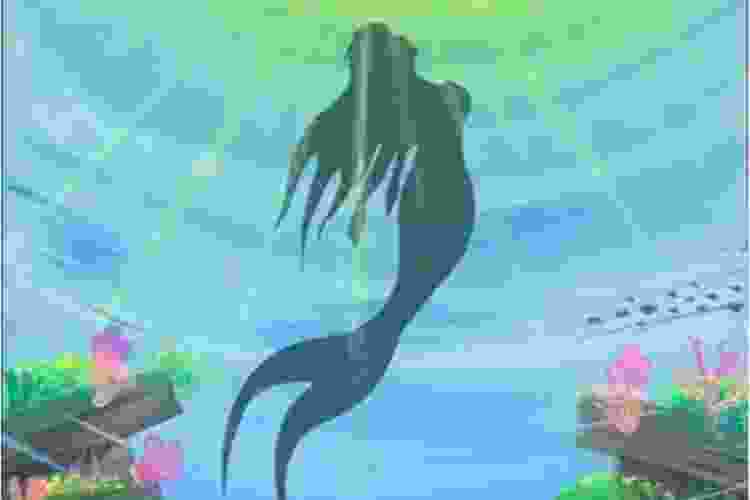 16. Art Upcycled
Instead of trying out canvas painting ideas, try painting on household items instead! Anything can be a canvas from tote bag painting ideas to wooden spoon painting ideas.
You can paint on cardboard, mirrors and furniture! The house is your oyster and cute painting ideas are in store.
17. A Sparkling Fantasy
Did you know a group of fireflies is called a sparkle? Did you know they make great subjects for easy painting ideas for beginners? All it takes is a simple Q-tip to paint a sparkle of butterflies.
Dip a Q-tip into a bit of yellow paint and dot along the canvas. Of course, there are tons of other ways to paint fireflies more intricately, but this is great for beginners. Get a sparkle of friends together to paint fireflies.
18. Rockin' With Fruit
If you're looking for cute rock painting ideas, as it turns out, fruit makes the perfect subject! Strawberries, watermelons, apples and raspberries all make easy rock painting ideas if you're looking for cute mini canvas painting ideas for kids.
19. Get Your Glow On
With glow-in-the-dark paintings, you'll craft aesthetic painting ideas like no other. Create prismatic subjects using neon paints and experience what it's like to create in the dark!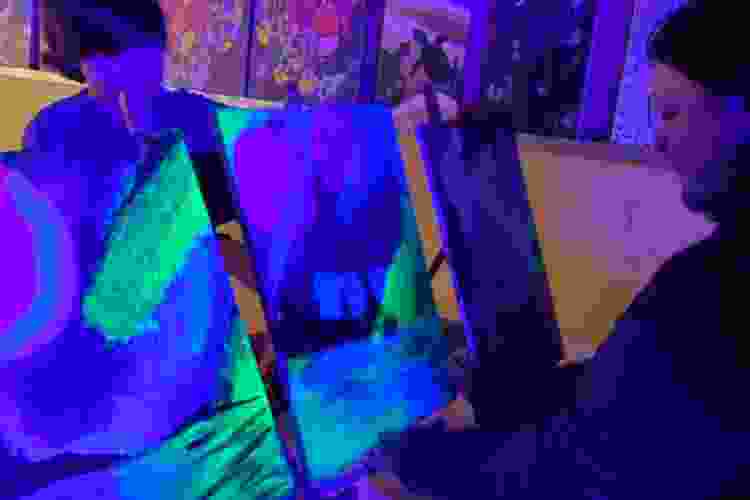 20. Beyond the Details
A silhouette captures a subject using a single hue. It simplifies whatever you are painting down to a basic outline, making it one of the easiest cute painting ideas to pull off for beginners.
This approachable technique reduces the complexity of a subject by removing the need for intricate details.
21. Get Rid of the Brush
Finger painting is always a go-to easy painting idea for beginners. Finger painting is a sensory exploration of artistic expression. Plus, it takes the pressure off of trying to be perfect. Instead of sweating over ta precise stroke, try having fun with it by finger painting.
22. From Leaf to Life
Embrace cute mini canvas painting ideas with leaf painting. Head to your backyard and grab a handful of leaves from your favorite tree. Bring them inside and use nature as your canvas! It's an adorable fall painting idea for kids and adults alike.
23. A Glass Canvas
These fun wine glass painting ideas make another cute painting idea for a party or girls night activity. They also make some of the cutest DIY gift ideas for any celebration or a wonderful addition to your at-home glassware.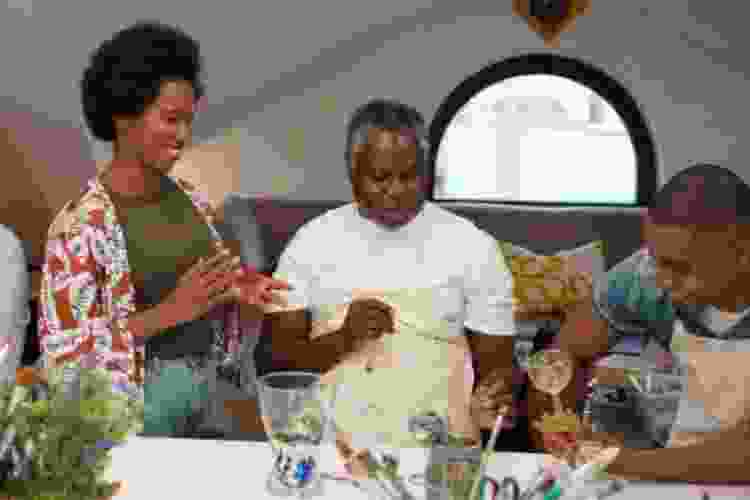 24. The Trippy Sixties
Channel the trippy 60s for this cute painting idea. Try leaning into the psychedelic side of art. Psychedelic-themed, trippy painting ideas incorporate a range of bright colors that create a suspended reality, which lends itself to the abstract making it perfect for beginning painters.
25. The Strokes of the Sun
Painting a sunset is considered an easy task for beginners thanks to artistic interpretation. Imperfections in blending and brushwork can actually add to the overall ambiance of the sunset. Create visually appealing artwork with this cute painting idea.
26. Harvest the Hues
As fall approaches, it's the best time of year to try your hand at Halloween painting ideas, and the most iconic has to be cute ideas for painting pumpkins.
Thanks to the simple round shape of a pumpkin, it doesn't require intricate details or even a steady hand. Pumpkins are lumpy in nature so no need to make a perfect circle!
27. Pups, Purrs and Paints
Capture the unique characteristics and personality of your pet with this cute painting idea. This isn't to say that painting your pet is necessarily easy the first time around, but it's an easy cute painting idea to attempt as the joyous process creates a heartfelt experience that will nurture your artistry and prove how fun it can be.
According to the Brookings Institution, art is essential to understanding the human experience, "the arts challenge us with different points of view, compel us to empathize with "others," and give us the opportunity to reflect on the human condition."
Cute painting ideas may seem like a trivial feat at first, but exploring your artistic side no matter the subject will help you gain a deeper understanding of yourself and the world around you. Plus, it's a fun pastime any time of year.
We hope this list of cute painting ideas like cute mug painting ideas, cute ideas for painting pumpkins and cute rock painting ideas has inspired you to pick up a brush and explore the innumerable techniques and mediums of painting.
For even more fun art ideas, check out other experiences happening on Classpop!