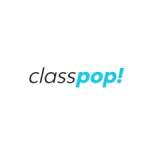 Chef Sara
When Chef Sara first came to the United States, she noticed one thing in particular: so-called "authentic" Indian restaurants were preparing traditional Indian dishes using unnecessary artificial flavorings and additives. Thus began her mission is to educate home cooks of all calibers on the importance of cooking with whole foods. Fast forward to today and Chef Sara now has more than 30 years of experience teaching others how to cook truly authentic Indian cuisine.
Guest reviews for Chef Sara

Nicholas
26 Jan 2020
Brilliant! We had a wonderful time and learned a lot from Chef Sara!