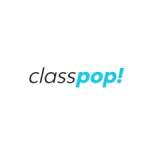 Chef Greg
As a world traveler with a taste for intriguing global cuisine, Chef Greg has amassed over 20 years of international culinary experience. His talent for inventing dishes that defy imagination while providing world-class service has earned him a sterling reputation. Chef Greg's list of achievements includes opening several London restaurants and learning from some of the top chefs in the industry. He's even cooked for royalty!
Guest reviews for Chef Greg

Cheryl C.
06 Sep 2021
Our experience with Chef Greg was fantastic! We had a great time learning new techniques and trying out ingredients we've never used before. Greg was very friendly and in the end we had a delicious meal that we both thoroughly enjoyed. I highly recommend this class and can't wait to plan another class with Chef Greg in the future.