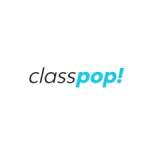 Chef Megan
Chef Megan is a professionally-trained classical chef with a passion for fine food. She has over ten years of professional cooking experience and has worked in culinary positions including chef, recipe developer and cooking class instructor. Currently, she hosts private cooking classes and works as a sous chef at a local gourmet food truck. In addition to these roles, Chef Megan is also working on her own cooking show.
Guest reviews for Chef Megan

Nathalie
04 Jun 2022
We had a wonderful time. Chef Megan was wonderful, she made the class very informative and so much fun.

Robin
27 Mar 2022
Fabulous! We enjoyed every minute, and the food was so good!

Robin
27 Mar 2022
Fabulous! We had an entire weekend of fun to celebrate a birthday, but the cooking class with Megan was the best thing we did. Highly recommend.

Lauren
13 Feb 2022
We had so much fun! Will definitely be booking another class with chef Megan the next time we get a date night!

Jaclyn
22 Jan 2022
So much fun! We came for our company Holiday party and Megan was great! Taught us some great cooking skills and the food was delish! The spot that the classes are held is super cute and very "Austin" vibes. We loved it! Thanks Megan!

Rosa
01 Jan 2022
Megan gave us one of our favourite experiences ever. We loved learning from her, talking with her all things food and culture, she is truly incredible and we can't wait for our next class with her. This was a night we'll never forget. Thank you Megan!

Lorena P.
11 Jun 2021
Chef Megan was personable, gave clear instructions and even threw in some other great dish ideas using alternative ingredients. She made wonderful recommendations on how to reuse the leftovers as well! Great fun class overall.