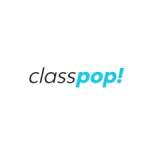 Chef Tracy
Chef Tracy is not just a food connoisseur but also a former athlete, which informs her fresh, nourishing and healthy approach to cooking. She is experienced in both pastry work and savory cooking, both inspired by her love for whole-food ingredients. In 2008, Chef Tracy launched a popular healthy dessert business. She also has an extensive teaching history, having led corporate cooking classes and nutrition workshops for a number of major companies. When she's not cooking, Chef Tracy is writing about nutrition or sharing her healthy recipes.
Classpop! Guest Reviews for Chef Tracy

Vernon
26 Nov 2023
Chef Tracy is a very knowledgeable and highly energetic professional. She arrived punctually at our venue, quickly set up and began class right on time. She led us well through the preparation steps while giving us the amount of conversation comfortable for our group. My sense is she has a keen awareness of the audience and can adjust the amount of conversation accordingly. Our meal was excellent! Our Chef was even better!

Adriana
24 Oct 2023
I surprised my long-term boyfriend with this cooking class for his birthday! We had a great time and learned a lot. Chef Tracy was very knowledgeable and patient with us. She answered all of our cooking questions and showed us how many tips and tricks to improve our cooking skills, including knife skills. Overall, it was a lot of fun, and we had plenty of tasty food to take home after the class!

Angela
14 Aug 2023
We took the class in January but had to reschedule a few times due to unforeseen circumstances at the time. Chef Tracy was flexible but there was a conflict on one of our dates. We rescheduled for the 3rd time and attended the dinner. It was just us two and her which was a really cool and intimate experience. We were expecting a larger cooking space and dinner area but she was able to make due with her living accommodations. The meal itself was delicious! We were even given our leftovers to take home. Chef Tracy was sweet and provided us with cooking tips throughout the night. It did take the full 3+ hours to complete the whole experience. Unique date night gift for couples looking to add some flavor to their dinner!

shay;a
29 Apr 2023
It was amazing! I had a great time and learned a lot.

Valerie
24 Apr 2023
We had a great time and learned so much. The food was great and Chef Tracy is very knowledgeable.

Claude
12 Mar 2023
It was very informative and I enjoyed the class very much

Walter
18 Feb 2023
What a great class and overall experience. I am looking forward to more Classes

Chequita
05 Feb 2023
Great food, great vibes, awesome experience!

Kristen
25 Nov 2022
I really enjoyed this class and had fun making delicious gumbo! Chef Tracy took time to give us tips on the substitutes that could be used for ingredients in the recipe as well as the history behind gumbo.

Tiana
11 Sep 2022
Chef Tracey is AMAZING! She's so bubbly and fun to work with. The food was incredible! I'm excited to join another class of hers!