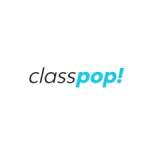 Chef Tracy
Chef Tracy is not just a food connoisseur but also a former athlete, which informs her fresh, nourishing and healthy approach to cooking. She is experienced in both pastry work and savory cooking, both inspired by her love for whole-food ingredients. In 2008, Chef Tracy launched a popular healthy dessert business. She also has an extensive teaching history, having led corporate cooking classes and nutrition workshops for a number of major companies. When she's not cooking, Chef Tracy is writing about nutrition or sharing her healthy recipes.
Guest reviews for Chef Tracy

Chequita
05 Feb 2023
Great food, great vibes, awesome experience!

Kristen
25 Nov 2022
I really enjoyed this class and had fun making delicious gumbo! Chef Tracy took time to give us tips on the substitutes that could be used for ingredients in the recipe as well as the history behind gumbo.

Tiana
11 Sep 2022
Chef Tracey is AMAZING! She's so bubbly and fun to work with. The food was incredible! I'm excited to join another class of hers!

Heather
20 Aug 2022
Food was good but class was lacking. Connection was bad and couldn't hear anything about the recipes or what was going on. Printed recipes are solid though!

Emma
15 Jul 2022
My husband and I did the pizza class! Chef Tracy was an incredible teacher and we learned so much. 10/10 recommend!

Valerie
25 Jun 2022
Great class, and the food turned out great too!

Trisha
09 Mar 2022
The class was wonderful.

Kelly
07 Mar 2022
Chef Tracy is a fantastic teacher! You'll learn far beyond the recipe as she shares nutrition information about the food.

Marcia
14 Jan 2022
The class was great for the portion that I watched. I repeatedly checked the time in e-mail and texts and it stated 8:00 Eastern. This was the wrong time and came into the zoom 1 hour late. That was disappointing.

Amanda
07 Aug 2021
Haven't gotten the zoom link, spend 200$ on groceries just to wait and not have her respond to any emails. Waiting 30 minutes into the class for her to send a working zoom link. Extremely upset.