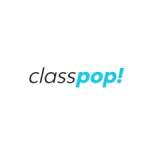 Chef Daniel
Chef Daniel hails from Argentina, a country known for its vibrant blend of cultures. He's lived in Los Angeles for the past 35 years, exploring a rich diversity of cuisines that informs his ingredients and techniques on a daily basis. Chef Daniel aims to teach his students the fundamentals of cooking, in hopes that they will one day grow beyond his recipes to discover a culinary world all their own. 
Guest reviews for Chef Daniel

Patricia
14 Feb 2022
it was a great class. i can't believe how easy it is to make paella.

Carla
25 Jan 2022
He really explained really good all the steps and you could see everything he was doing perfectly. The result was delicious!

Meera
18 Oct 2021
It was lovely! He made sure we were all kept up regardless of which ingredients we were using.

Ashley
04 Oct 2021
Chef was great! we had a blast!

Jan
17 Sep 2021
Excellent class Chef Daniel was personable and knowledgeable! Great tips and delicious pizza!

Jason
30 Aug 2021
Such a fun class, I would definitely do this again. The dish turned out amazing, I can't wait to make it again. I think the key is to make sure you do all of the recommended prep work ahead of time. It made the instruction go smoothly. Highly recommended!!

Terri
03 May 2021
This was one of the funnest things my husband and I have participated in! We loved every minute of it! Excited to find another class to sign up for very soon!

Chris
12 Apr 2021
Great class! I learned what I was doing wrong when I tried to make pizza on my own. The instructor had a lot of knowledge and listened and answered everyone's questions.

Deb
13 Mar 2021
Class was great. Chef took his time and explained everything. Highly recommend.

Kenneth
27 Feb 2021
Fun class, great instruction.