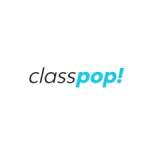 Chef James
Cooking is an obvious passion for Chef James; he loves few things more than throwing dinner parties and creating exciting dishes for his guests. He offers an array of culinary services, including cooking class parties, private dinners and catered events, featuring Italian- and Spanish-inspired dishes that use the highest quality locally grown and artisan ingredients.
Guest reviews for Chef James

SHAYESTEH
20 Mar 2022
Great chef

Michele
05 Jan 2022
A great class! Learned a lot and really enjoyed Chef James. A great meal for a cold night!

Drew
05 Jan 2022
Class was supposed to be 4:00 PT/ 7:00 ET, yet started at 4:00 ET. So I was unable to make it due to the scheduling of class pop and them having incorrect information. Luckily. I hopped on just in case to check around 4:30 ET and was able to catch half the class. Disappointed in the scheduling but seemed like a great class for what I was able to watch

John
25 Apr 2021
Appreciated Chef James' help - would certainly book another class.

Kristina
14 Feb 2021
We never received the link to participate. Very disappointed

Tom C.
28 Sep 2020
Awesome time highly recommend this easy food was great my two girls rolled out the gnocchis they and I loved it Thanks