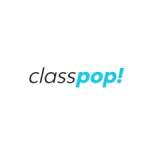 Chef Grace
Chef Grace took an interest in cooking early in life in her native Shanghai, surrounded by the beauty of her home country and culture. Her classes strive to inspire the same passion for Chinese cuisine that inspired her as a young girl.
Guest reviews for Chef Grace

April
10 May 2022
I booked an afternoon with Chef Grace as a Mother's Day present for my mom. We had a blast! My mom is from Shanghai, so she and Grace had a great time talking about their favorite dishes. Grace's class was easy to follow with clear instructions and lots of hands-on opportunities. I'm hopeful to do another class when my aunt comes to visit this summer!

Aidan
30 Mar 2022
Chef Grace was so amazing. Such a fun experience. We really learned too! It was three hours of constant cooking excitement. And the dishes we made were fantastic. You will be so pleased if you book!

Daniel P.
21 Sep 2018
Truly wonderful experience! Chef Grace was personable and clearly a fantastic chef. She did a great job of teaching us how to make the dishes and making the experience as hands on as possible for us. Would love to cook with her again.