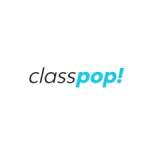 Chef Danushka
Chef Danushka graduated from Le Cordon Bleu and quickly rose to culinary excellence. An experienced instructor and private chef, she has worked for celebrities and high-profile clients across the country. Chef Danushka was a contestant on "Chopped," "Cutthroat Kitchen," "Comeback Kitchen" and "The Next Food Network Star." She won Food Network's "24 Hour Restaurant Battle," and she's ready to share her experience with her students. 
Guest reviews for Chef Danushka

Allison
13 Dec 2022
Thanks for providing a great experience for our group.

Sean
30 Nov 2021
This cozy home and kitchen left one of the best impressions for my date and I. We were lucky enough to choose a night where no one else were scheduled, so we got a private cooking experience with Chef Danushka. Our favorite part was that she took pictures of us and the results of our dishes which we can cherish for future memories to come. Very hospitable host, simple delicious creative dishes with a focus on ingredients, fun hands on experience, BYOB so she joined us in the celebration, and a wonderful light dessert to close out the meal. I recommend to anyone looking for an entertaining evening I would come back most definitely. Warning she is hysterically blunt and will make you cook, so be ready to impress the chef! Sincerely Sean Yun & Jisella

Daniel C.
09 Mar 2020
Danushka was such a pleasure! We had a great time and really enjoyed spending our evening with her. Not to mention the delicious dish. Well worth it and would highly recommend the booking of this lovely experience! Looking forward to eating our leftovers for lunch tomorrow :)