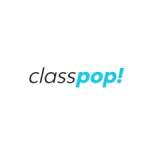 Chef Lisa
Chef Lisa followed her long-standing passion for food, cooking and nutrition, and studied human foods and nutrition in college. After working for many years as an executive pastry chef for several resorts and hotels, and as a healthy eating specialist for a well-known grocer, Chef Lisa launched her very own culinary business where she guides people in exploring and discovering new foods, and helping them to better their lives through nutrition.
Cooking Classes
Chef Lisa is not currently offering any experiences. Here are similar experiences:
---
Dance Classes
Chef Lisa is not currently offering any experiences. Here are similar experiences:
---
Team Building Activities
Chef Lisa is not currently offering any experiences. Here are similar experiences:
---
Guest reviews for Chef Lisa

Christine
13 Dec 2022
We love Lisa! Our second class with her (on accident) and she was excellent both times.

Emma
08 Dec 2022
Fun recipes! The class moves VERY fast though! We prepped everything ahead of time and had two people in the kitchen, and were still struggling to keep on track. Be prepared to have to finish the majority of the actual baking after the class!

Haley
21 Nov 2022
Chef Lisa took the time to guide, listen, and make it fun!

Raina
22 Oct 2022
My husband and I had so much fun learning about chocolate with Chef Lisa! We learned about different types of chocolate, different processes, what's actually happening to the chocolate throughout, and she guided us to make the most amazing chocolates ourselves. She was warm, friendly, funny, and knowledgeable, and we immensely enjoyed her class. We weren't sure what to expect from the class, but it exceeded our expectations and we left with new skills and a really fun memory.

Ann
14 May 2022
After a number of tries, I was unable to connect via Zoom - error message that the link was invalid. Tried Classpop support but there was no one available. I will say that Chef Lisa provided sufficient details so that I could create the Macarons on my own. There was some kind of disconnect at ClassPop! so I provided a single star.

Lauren
09 Apr 2022
Lisa was amazing!!! Not only was she so helpful and assisted us in making French macarons, but she was also just so fun and engaging! Highly recommend her.

George
01 Feb 2022
Good class, recipe tasted great, plenty of time to complete, and great instructions.

Heather
22 Jan 2022
Absolutely amazing class! Highly recommend chef Lisa! So much fun making the macrons, and very attentive! Her passion shows when she's teaching!

Erin
18 Dec 2021
Absolutely loved the class!! I highly recommend. Chef Lisa was amazing! I have a lower experience level than some, but I never felt that way in the class! She does a great job including every experience level. We will definitely be doing other classes in the future!!!

Jodi
11 Dec 2021
Chef Lisa was great!! And the cookies were absolutely amazing 🤩