19 Top Team Building Activities in Colorado Springs for 2023
Published on Apr 25th 2023
| 0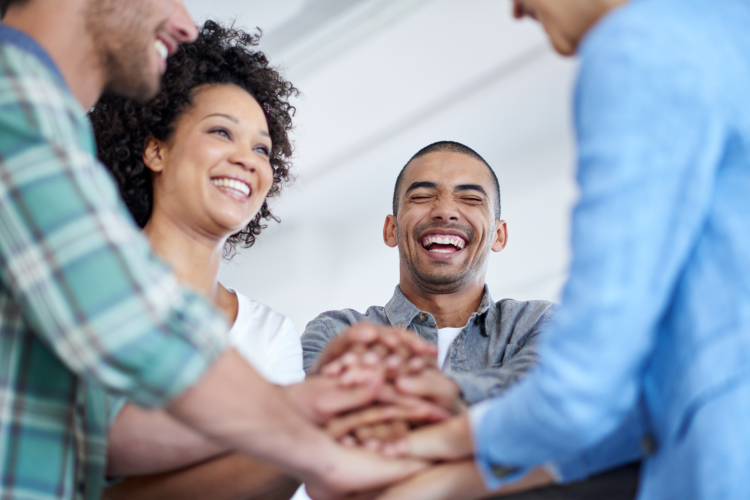 Whether you need a celebration or a re-motivation strategy, there are many fun choices for team building activities in Colorado Springs.
Do you need to find a quick way to reduce employee turnover? Or do you need to find a way to synergize your group so that you can take on a steep goal? Taking time to invest in the human capital you have is the answer. 
For employers and leaders looking for corporate events in Colorado Springs, you'll find everything from segway tours to laser tag and much more.
There are lots of things to do in Colorado Springs that foster an environment of togetherness. Let's take a look at some of the best team building activities in Colorado Springs that do just that!
Jump to Section
Creative Team Building Activities in Colorado Springs
1. Paint and Sip
One of the best team building activities in Colorado Springs is to sign the group up for a paint and sip class. Paint and sip in Colorado Springs is a great way to spend some low-key time together while also fostering creativity.
Paint and sip events are available year-round and make great work Christmas party ideas.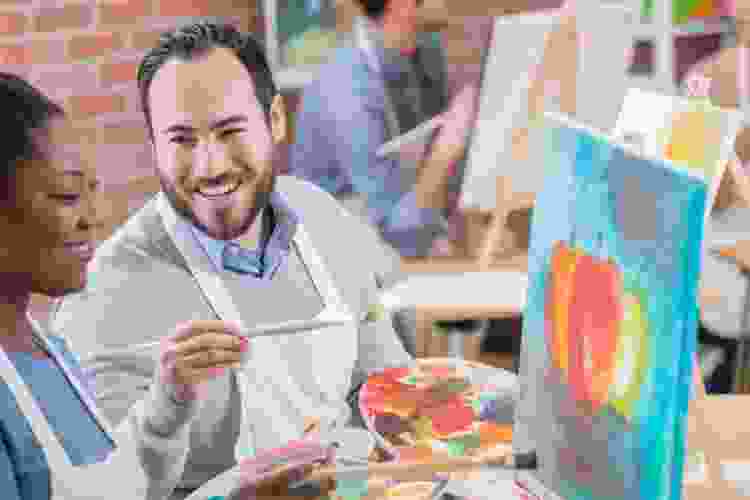 2. Dance Classes
The American College of Sports Medicine and the Centers for Disease Control and Prevention state that to promote and maintain health, all healthy adults aged 18 to 65 need moderate-intensity aerobic physical activity for a minimum of 30 min on five days each week.
So, what are good team bonding events in Colorado Springs? Dance classes! Physical activity doesn't have to be running or lifting weights. From step to salsa, dance classes in Colorado Springs will help loosen everyone up.
3.  Change the Scenery
You don't have to do an escape room or whirly ball in Colorado Springs to accomplish your goal. Team building activities in Colorado Springs can be as easy as just getting out of the office and meeting in a new space to help to refresh everyone's energy.
Find a local park and have a meeting outside for a quick, simple way to shake things up.
Join our email list for exclusive deals, local events and fun inspiration for living a more creative life.
4. Go for a Hike
When you need team building activities in Colorado Springs and you're blessed with the backdrop of the Rocky Mountains, take advantage. Hiking isn't just for weekends anymore.
Take the team to Garden of the Gods and exercise your minds. It's one of the most effective employee engagement ideas and one of many outdoor things to do near Cheyenne Mountain resort.
5. Go White Water Rafting
This activity isn't going to work for every group because it can be intense. But if you get a professional guide, it can also be exhilarating and fun. Maybe a little intensely exhilarating team building in Colorado Springs is exactly what your team needs.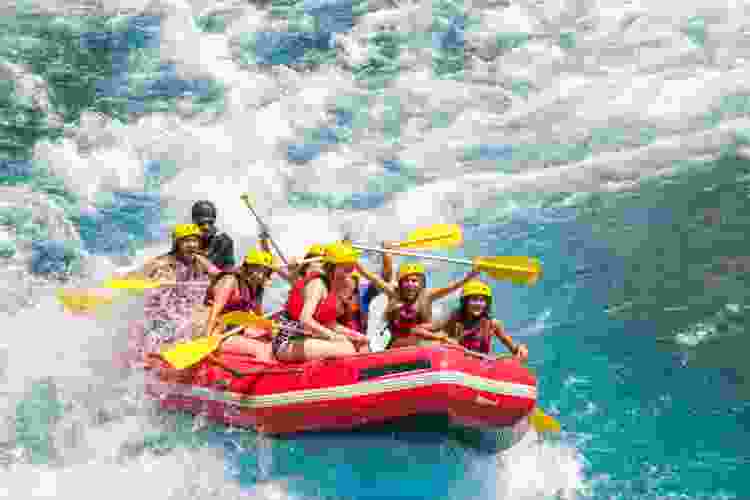 6. No Work and All Play Day
Maybe your team works well together and doesn't really need another team building activity in Colorado Springs. Maybe what your team needs is some time to play.
Check out The Summit game and entertainment venue and let the good times roll. Bowling in Colorado Springs is a fun and easy idea for a holiday work party too.
7. Get Smashed
Has your team been struggling with an obstacle? Do they need to break the tension? Then your next team building event should be at Smash Room.
Break it, throw it, stomp it. If that sends the wrong message, try the paint splatter room instead. Smash Room Colorado Springs is way better than the usual ice breaker games for new teams too.
8. Recreate the Magic
Does your team need to believe in the power of magic? A unique team building activity in Colorado Springs is a private event at Cosmo's Magic Theater.
Whether you just want to attend one of their regular shows or have them prepare something specifically for your group, they're ready to pull something out of their hats.
9. Segway Day
What if you want to take advantage of the glorious outdoors available for team building activities in Colorado Springs but you don't want it to be too much work? Try a segway day.
Numerous tour operators are available and you can see popular sites like Garden of the Gods or Cheyenne Cañon in a whole new way.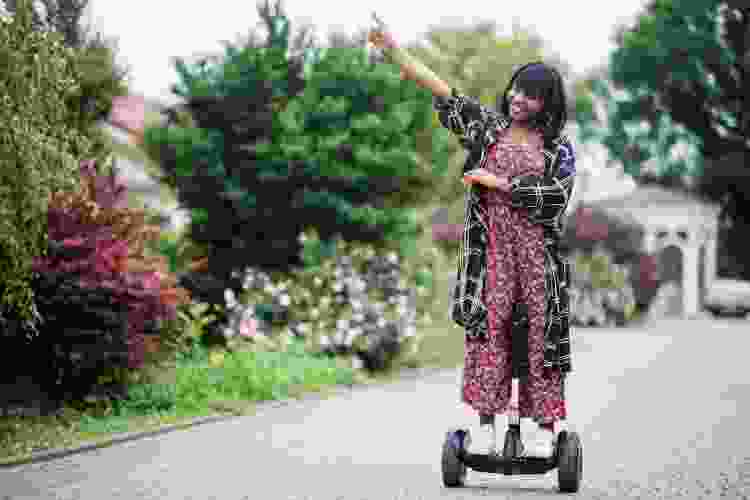 10. Tour the Olympic Training Center
No one can argue that Olympic athletes represent the ultimate in preparation and training. If you're in need of a team building activity that teaches the importance of commitment, dedication and hard work, a tour of the Olympic Training Center is a perfect outing.
Events that involve the inspirational stories of world-class athletes are also great spirit week ideas.
11. Put 'Em to Work at a Working Ranch
What are effective team building activities in Colorado Springs that teach the value of a hard day's work? Why not reach out to a working ranch to see if you can volunteer a few good hands? The Colorado Dude & Guest Ranch Association has a website that can help you find a place to roll up your sleeves.
Culinary Team Building Activities in Colorado Springs
12. Cooking Classes
Another easy choice for fun corporate events is cooking classes. Cooking classes in Colorado Springs are a great way to combine a team building activity with a celebratory team meal.
They are also a great way to get everybody prepped for the annual holiday potluck. Certificates for cooking classes make great employee appreciation gift ideas.
13. Celebrate at Pikes Peak Lager House
Team building activities in Colorado Springs don't have to involve physical exertion. Treat your team to a social networking event by reserving the scenic rooftop patio and letting the views and food set the stage for team bonding.
Team Building Games in Colorado Springs
14. Virtual Team Building
An escape room in Colorado Springs can help develop collaboration and communication, plus it's a ton of fun. If your group is too spread out, consider a virtual scavenger hunt or a virtual escape room.
Both are just as effective when done online rather than in person. Online games are also a little less pressure for groups that are more introverted than extroverted. 
15. Trivia Challenge 
Looking for a team building activity in Colorado Springs that will encourage a little friendly competition amongst the group but also lead to plenty of laughs? Trivia nights are always a great bonding experience. If you can't find a live trivia night near you, try online trivia games or virtual game nights.
16. Take a Curling Class
Team building games should provide a level playing field where no one is already an expert. The perfect team building activity in Colorado Springs that is new for everyone is curling. The Broadmoor Curling Club is a unique local venue and the perfect host for this occasion.
17. Go Mini Golfing
Team building activities in Colorado Springs don't have to be intense or challenging. Maybe what the team needs to learn is accuracy. If so, then an afternoon of mini golf is a hole-in-one.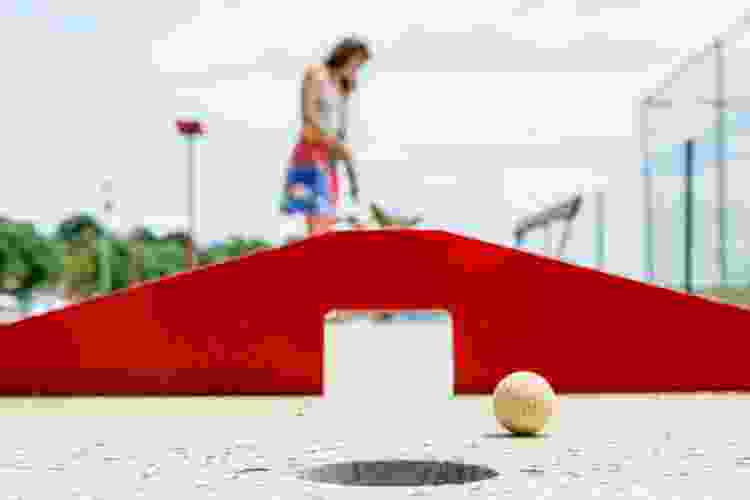 18. Team Up at Dart Wars
Despite the name, Dart Wars isn't a venue for throwing darts. They are an indoor Nerf battle arena that offers a lower intensity option to paintball or laser tag. This activity promotes honesty and teamwork, is totally safe and is fun for all ages.
19. Get Your Kicks at SoccerHaus
Is your group already into sports? In addition to soccer, SoccHaus will host your lacrosse or flag football event and be ready to help you cool down with a cool beverage afterward. SoccerHaus is also a great venue for team building activities in Colorado Springs focused on kids.
By now you've figured out that team building activities in Colorado Springs can be as laid back or intense as you need them to be. Don't be afraid to take your team outside of their comfort zone.
The results of a day of team building where everyone, including you, has to reach a little further than usual might surprise you.
For even more fun team building ideas, check out other experiences happening on Classpop!