33 Most Memorable 22nd Birthday Ideas for 2023
Last Updated on Nov 8th 2023
| 0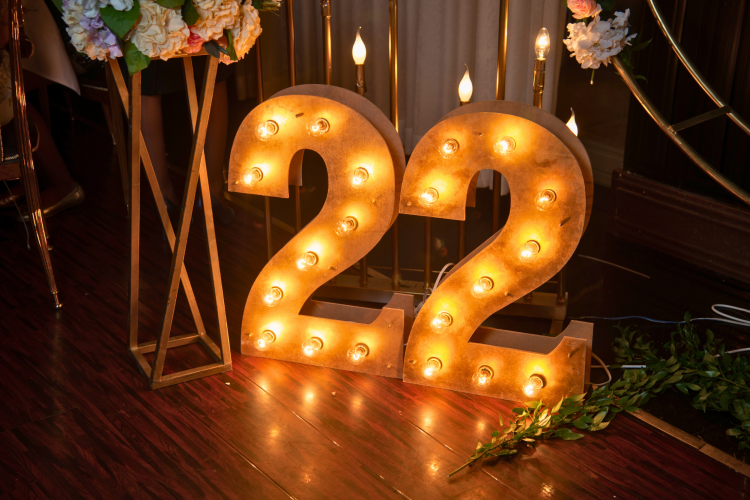 Now that the pressure of celebrating the 21st birthday is over, you can relax and have more fun coming up with fun 22nd birthday ideas. No more wild nights or over-the-top adventures — this year it's time to focus on quality over excess. 
No matter what birthday you are celebrating, it should be a special day. Do you want to spend it with friends or family? Need a day of me-time and pampering? Or is your spirit craving some group comradery? Check out this list of 22nd birthday ideas that will make this year the most special yet. 
Jump to Section
Creative 22nd Birthday Ideas
1. Paint and Sip
What can I do on my 22nd birthday that will be memorable? Get some friends together to paint a masterpiece that marks the occasion while enjoying wine and snacks. A skilled artist will teach you to paint a work of art step by step.
Never heard of paint and sip? Check out paint and sip in Las Vegas or paint and sip in Atlanta to see how it works. Paint and sip in Washington, D.C. is also an option as are online painting classes if you don't see a paint and sip near you.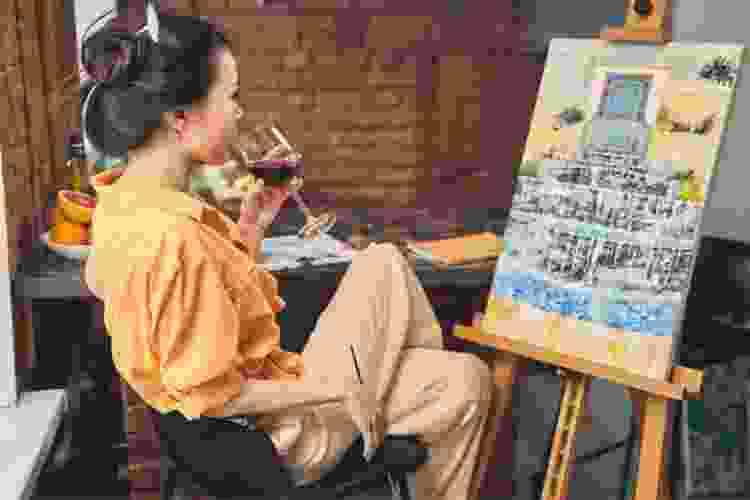 2. Pottery Classes
If you've already tried painting classes, maybe the birthday idea you need is to switch it up to pottery. It's a similar concept, but more of a grassroots experience.
Pottery classes taught by talented instructors are available in many exciting cities including pottery classes in Chicago, pottery classes in San Francisco, and pottery classes in Austin. Check out pottery classes near you to find the right fit. 
3. Photo Shoot
If you need 22nd birthday ideas for best friends to do together, how about a photo shoot? There are dozens of cool photo shoot ideas online, many of which you can do in your own home without spending money on a professional photographer.
Join our email list for exclusive deals, local events and fun inspiration for living a more creative life.
4. Redecoration Party
Who doesn't love a fresh space? A creative idea is to help the birthday girl or guy redecorate their place. Have some wine and cheese, and get everyone involved in resetting furniture and switching out knick-knacks, art and lighting. The gift of an inspiring space is priceless.
5. Taylor Swift Themed Party
If the 22-year-old in your life considers themselves a "Swiftie," throw them a Taylor Swift themed party based on the song "22" from the Red Era. There are tons of fun ideas for decorations, outfits and fun things to do as you jam to Taylor hits and celebrate another year around the sun.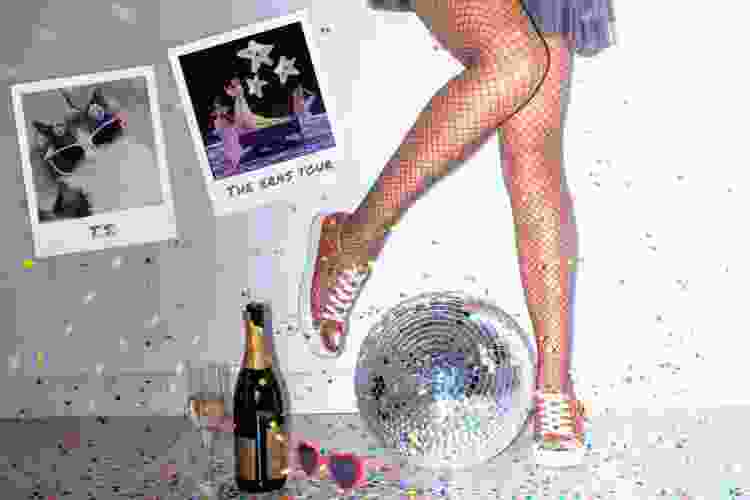 6. Candle Swap
A candle swap is a 22nd birthday idea that benefits the partygoers as much as the guest of honor. Everyone brings a candle (used or unused) that doesn't work for them and hopefully makes a swap.
Whether it's a new fragrance or a cuter candle holder, it's a good way to make sure unloved candles find a new home.
Foodie 22nd Birthday Ideas
7. Cooking Classes
How can you celebrate your 22nd birthday uniquely? Arrange for you and a group of foodie friends to participate in a cooking class. You can find experienced chefs and cooking classes near you that teach any cuisine imaginable.
To get inspired, browse cooking classes in Baton Rouge or cooking classes in West Palm Beach. If you are in Indiana, check out cooking classes in Indianapolis. Don't see your city here? There are online cooking classes available so no one gets left out.
8. Wine & Cocktail Tasting
Wondering how you can make your birthday special for men and women guests? If your pal group includes both men and women, it can be challenging to find activities that appeal to everyone.
If the group isn't into cooking, consider online mixology classes or virtual wine tastings instead. The skill to make a proper drink or order a good wine is a gift that keeps on giving.
9. Mimosa Brunch
Topping the list of 22nd birthday ideas for friends is a Sunday mimosa brunch. This is a perfect idea for spring birthdays so everyone can pull out their favorite sundress and straw hat.
Plus, mimosa brunches aren't just for the young — they make great adult birthday party ideas for any age.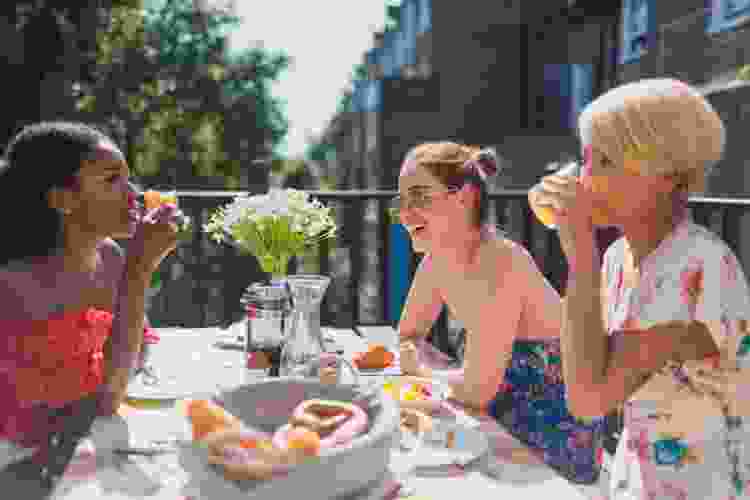 10. Fancy Dinner
Just because they're obvious doesn't mean that fancy dinners don't make great birthday date ideas. Live near the Big Apple? Spoil them with a special birthday dinner in NYC. Pretty much every major city has a skyrise restaurant somewhere that specializes in romantic occasions.
11. Picnic in the Park
Picnics are so underrated. It's all about location. Find a time when you can be confident the weather will cooperate and then get creative.
From wine and cheese to BBQ to cold pasta salads to desserts, putting a picnic together is easy. If you really don't know how to plan one, a good backup idea might be to find a food truck rally instead.
12. Potluck
Any birthday is going to include food, so why not make that the centerpiece? Host a potluck so everyone can contribute to a feast. Try a theme like Japanese or Indian to spice things up a bit.
Unique 22nd Birthday Ideas
13. Dance Classes
If your best 22nd birthday idea is to dance the night away but you need some new moves, check out dance classes near you to learn a new groove.
Dance classes in NYC are taught by experienced dancers who specialize in unique dance styles, as are dance classes in Seattle and dance classes in Los Angeles. If you want to learn in the privacy of your own home, check out online dance classes.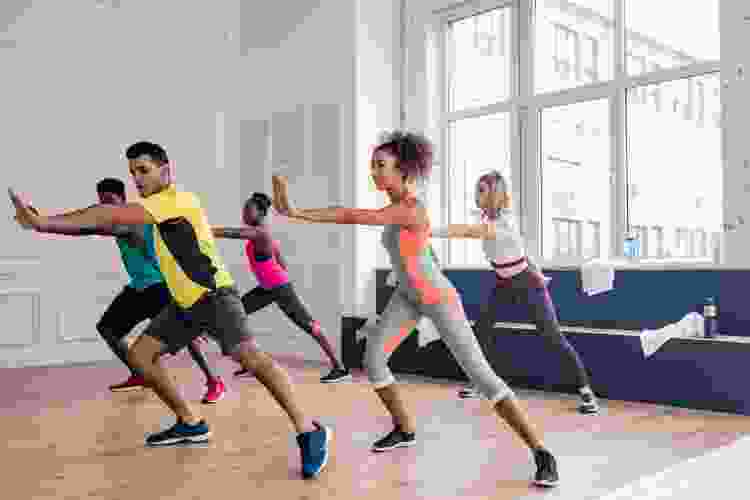 14. Girls Weekend Getaway
One of the best things to do for 22nd birthdays is to just get away with the girls. Girls weekend ideas could be themed like a wild west horseback riding or dude ranch trip or the tried-and-true beach destination vacation.
Tip: Cruises are a great way to get away on a budget so check sites like Cruises.com for last-minute deals.
15. Disco Party
Theme party ideas are always a blast and something everyone can look forward to. Try a disco party if you need a fun 22nd birthday idea for the group. Your local party store will have all the 70s gear you need to make it groovy.
16. Murder Mystery Dinner
This 22nd birthday idea might be a little hard to host on your own, so look online for venues that offer murder mystery dinners near you. It'll be a scream!
17. Aerial Yoga
Doing regular yoga is a legit 22nd birthday idea. You could opt for hot yoga if you are ready to melt some fat, or restorative yoga if you need to loosen up.
But if you can find an aerial yoga studio, you'll get a whole new perspective on the art. According to a study outlined by The Healthy, yoga promotes total mind-body health. What better gift can you give than that?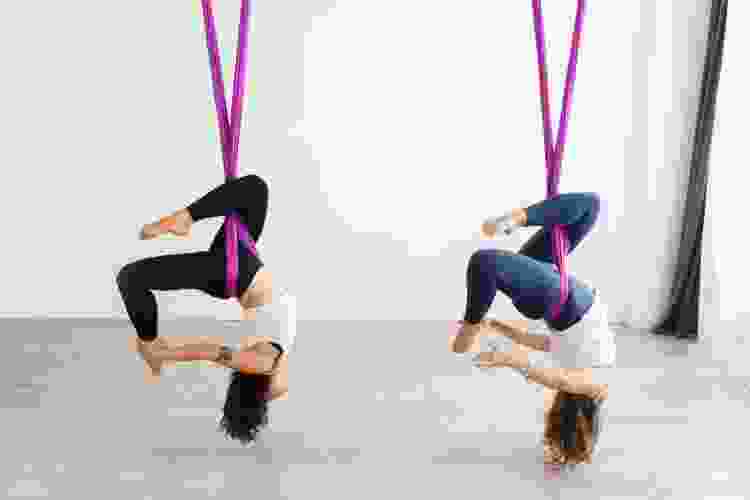 18. Drag Brunch
Is mimosa brunch a bit overdone with your group? The birthday idea that will flip the script is a drag brunch. They are more common than you'd think and a treasure trove for your Insta feed. 
At-Home 22nd Birthday Ideas
19. Virtual Escape Room
Looking for things to do on your birthday that will get the adrenaline going? Try a virtual escape room. You don't need a like-minded group of friends to participate. Just the desire to escape.
20. Game Night
How do you plan your 22nd birthday if your friends are spread out? If your party-goers live in different geographies, then you need 22nd birthday ideas to bring everyone together.
There are lots of virtual birthday party ideas and online game nights that will help you feel connected. A virtual scavenger hunt or online trivia games are easy ways to enjoy each other's company online.  
21. Flower Arranging Classes
If your perfect birthday idea is to get your zen on, try virtual flower arranging classes. Ikebana is the art of arranging flowers into works of art that evoke a sense of balance and beauty. Isn't that just what you need right now?
22. Staycation
If you need 22nd birthday ideas in winter, plan a staycation. Staycation ideas don't mean you have to stay at home or indoors. The idea is to take advantage of what's nearby, like being a tourist in your own hometown. From live music events to museums to local hikes, there's a staycation around every corner.
23. Movie Night
An easy 22nd birthday idea at home is a movie night. Line up two picks — maybe a new movie featuring their favorite star followed by a movie they never get tired of watching. Popcorn and takeout and that's a wrap.
22nd Birthday Ideas for Her
24. Art Classes
If you need good 22nd birthday ideas for a girl, try treating her to a series of art classes. Art classes in Los Angeles and art classes in Boston can help the aspiring artist reach new levels of confidence.
And art isn't just about painting. Art classes in San Diego might include pottery, sewing or even glass blowing. Chances are there are art classes near you that offer these modalities too.
25. Tarot Card Reading
Arranging for a tarot card reading from a professional is a fun and unique birthday idea. You can definitely do this online, just try to find an actual person and not a tarot chatbot.
Tarot card readings are a good idea when the birthday girl needs to re-center and fine-tune her intentions for the coming year.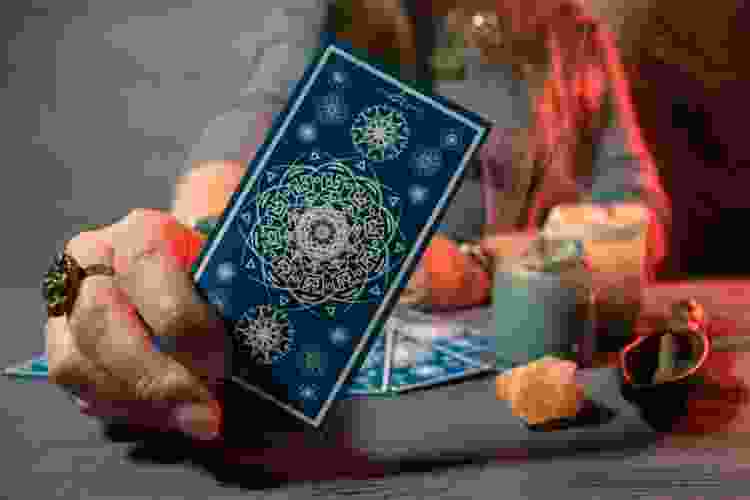 26. Spa Day
No list of the best things to do for 22nd birthdays would be complete without a spa day. Spa days are always great ideas for best friends. Spa days are also a great golden birthday ideas when you are prepared to splurge. 
27. Makeover Day
Makeovers are great ideas for best friends on their birthdays. You have the kind of relationship where you can tell them it's time for a new do or a wardrobe refresh.
Partner with a local salon that also offers makeup application plus a trip to their favorite boutique followed by a lunch where they can see and be seen.
28. Shopping Spree
If you really want a 22nd birthday idea that will knock her socks off, take her on a shopping spree. There is nothing that lifts a girl's spirits more than a closet full of new outfits.
22nd Birthday Ideas for Him
29. Brewery Tour
If you need help on how to plan a birthday party for a guy, you're not alone. It's kind of stereotypical but it's true — most guys like beer. If the special guy in your life likes the golden mead, set up a party at a local brewery where he can get the tour and also sample the stock.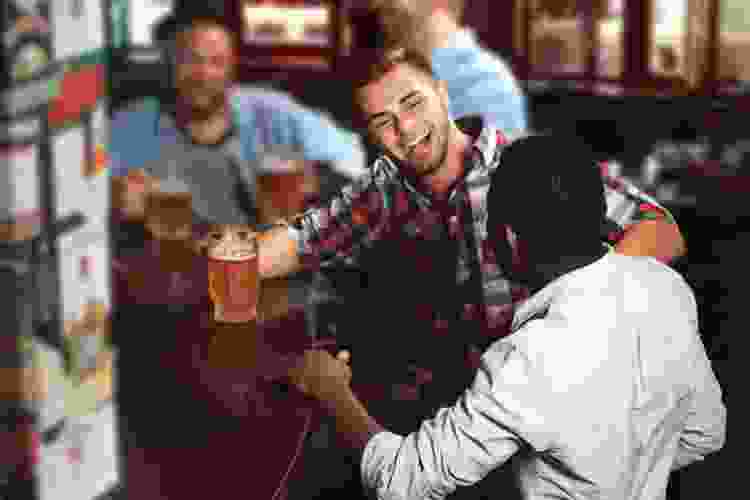 30. Go Hiking
A great 22nd birthday idea for him is to get him outside into the fresh air. Plan an invigorating hike followed by a simple picnic. He'll appreciate that you wanted to get active together.
31. Tool Party
Guys love tools and they can never have enough. A cool 22nd birthday idea for a guy that is learning how to be handy around the house is a tool party. Skip the traditional gifts and make a registry list of the tools you know he'll love.
32. Sporting Event
Is there a team your guy is obsessed with? Or a sporting event that he's never seen live? The best birthday idea for him is to send him to a game. And if sports aren't your thing, send him with one of his buddies instead. 
33. Go to the Arcade
Men are really boys at heart, and what boy doesn't love an arcade? Whether you find an old-fashioned arcade with pinball and a hoops challenge or an uber-modern virtual reality game center, it will bring out his inner child and he'll love you for it.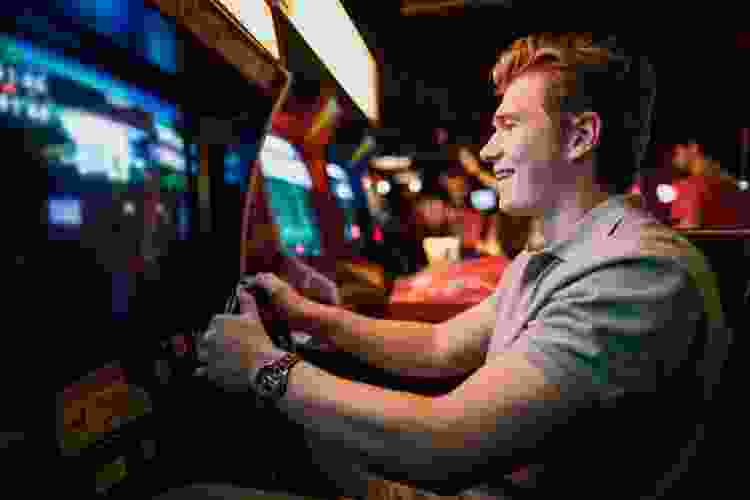 Planning the best 22nd birthday ideas is exciting because it feels just as good to give as it does to receive. You don't have to make it over the top or extravagant to make it special. Just shoot for something that shows you really know who they are inside and celebrate it.
For even more fun birthday ideas, check out other experiences happening on Classpop!