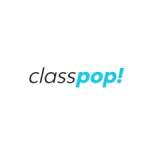 Chef Ridic
With culinary experience dating back to his teenage years, Chef Ridic has amassed an impressive career. He's worked as a trusted sous chef in hotels and has prepared gourmet banquet meals for charities. He shares his passion for creative cuisine in all of his endeavors and enjoys spreading his expert knowledge. Let Chef Ridic help you tap into your inner culinary artist and open your mind to enlightening recipes and techniques!
Guest reviews for Chef Ridic

Denise
27 Jan 2023
What a delightful, fun evening. Our chef, Ridic was prompt, knowledgeable and shared some great culinary suggestions . The food was delicious. I hope he will return again.

Judy
27 Jan 2023
Great class. Great food

Sydney
22 Jan 2023
fun class! just wish there was more opportunities to practice

Chaffin
18 Jan 2023
Chef Ridic was great! As for the class itself I think providing some appetizers might be an excellent idea. Good food takes time but making it also makes you hungry, or even adding something easy to make while the pasta sits for 30min. Getting another cook station would be good too, it would give more people a chance to be involved throughout the whole process. Overall we had a great time though!

Alondra
18 Jan 2023
This was such an amazing class, my husband and I had such a good time learning how to make yummy pasta and making new friends! I will definitely be looking for future bookings!

Breanne
15 Jan 2023
This was a lot of fun and the chef made it as involved as each student wanted it to be

Ellen
14 Jan 2023
This was the first class I signed up and I had a great time! Chef Ridic was so fun and knowledgable! I am looking forward to signing up for his class again!

Brianne
14 Jan 2023
Such a great experience! Chef Ridic was amazing! Very fun activity for couples!

Jackie
10 Dec 2022
Ridic is AMAZING! Serious, we had such an incredible time, learned a ton, and had delicious food. Would highly recommend to anyone.

Sasha
08 Dec 2022
This class was very interesting and educational. I would definitely give it a 10/10. Ridic was very attentive to each and every one of us. He helped us with any questions and created a fun and exciting atmosphere during his class. The instructions were easy to follow, and the hands-on approach allowed us to learn the technique much faster. At the end, we got to eat the fruits of our labor, it was the most delicious pasta I have ever had. I will definitely be making it at home later on. If you have not taken a cooking class yet, I would suggest you take one with Ridic!!! Big thanks to the chef!