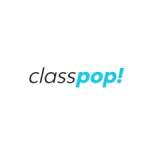 Chef Monica
Award-winning Georgia-based Chef Monica has held many roles in her culinary career, including chef consultant, culinary health coach and personal chef for entertainment industry figures. Her passion for healthy food has always been her North Star. She specializes in vegan and vegetarian catering and has even created her own plant-based food line. Chef Monica counts many Michelin-starred chefs among her admirers and collaborators.
Guest reviews for Chef Monica

Amber Ali
29 Apr 2022
Chef Monica is a wonderful chef who aims to provide unforgettably tasteful experiences. She is super friendly and I totally recommend working with her if you are in the Atlanta area.