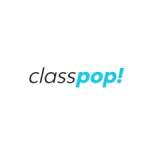 Chef James and Claudia
Chef James and Chef Claudia are a culinary couple who combine their individual strengths and experiences for cooking classes of the highest caliber. Chef James gained much of his culinary experience through his private lessons with a world-class chef in the heart of Sardinia, Italy. After years of learning alongside Italy's top chefs and restaurant owners, Chef James now teaches traditional Sardinian pasta-making techniques and other Sardinian dishes to eager learners with a taste for the classics. Raised in Sardinia herself, Chef Claudia harbors a wealth of native knowledge that has helped her culinary skills flourish across the globe. A former restaurant owner, she is passionate about combining traditional techniques and authentic flavors from around the world to bring happiness to fellow food lovers.
Guest reviews for Chef James and Claudia

Kalena
15 Jul 2022
I had a great time taking class with James! Would definitely take another!

Victoria
13 Jul 2022
He was very resourceful for the amount of space and people he had. Engaged the entire class and knew the mechanics of why we kneaded the dough.

Alejandro
29 Apr 2022
Delicious food and a great time with Chef James!! 5 stars!!