Team Building Activity: Make a Homemade Box of Chocolates
Ignite a spark of unity and collaboration within your crew through an engaging team building activity like no other. Join forces with Chef Birdie as she leads your team on a mouthwatering chocolate-making journey designed to enhance their teamwork and communication skills. Brace yourselves for a delectable adventure where creativity knows no bounds.
Unlock the secrets of irresistible chocolate treats as you delve into the art of achieving consistency, mastering temperature control, and exploring the harmonious flavor profiles of chocolate. Chef Birdie will empower your team with her expertise, guiding them to create their own unique chocolate creations, each a testament to their collective ingenuity.
With newfound knowledge and skills, your crew will divide into teams, igniting the spirit of collaboration and camaraderie. Together, they will embark on the exhilarating challenge of crafting a one-of-a-kind Box of Chocolates that reflects their team's identity and strengths. The ultimate reward awaits, as the victorious group earns the coveted title of Chocolate Champion, solidifying their triumph in the realm of confectionery artistry. Prepare for a delectable blend of teamwork, creativity, and friendly competition that will leave your crew inspired and united like never before!
---
MENU
Chocolate Options
With milk chocolate, dark chocolate and white chocolate
Various mix-ins
With caramel, nuts, dried fruit, crumbled cookies, chili powder and more
---
Team building activities on Classpop! are designed to facilitate a fun, social environment. Participants are welcome to bring wine or beer to enjoy during the event or to complement the menu.
Classpop! Guest Reviews for other experiences with Chef Birdie

Aryana
26 Nov 2023
This class was so much fun. Chef Birdie was very helpful and entertaining. I am looking forward to the charcuterie board class.

Betsy
24 Oct 2023
Birdie was very informative and enthusiastic. I would take the next level class from her!

Lyndi
31 Jul 2023
Birdie is very sweet but the class was not as interactive as it could have been and it was definitively geared towards children—we made Cookie Monster ice cream with cheap ingredients. It was disappointing.
Event location: Traveling Chef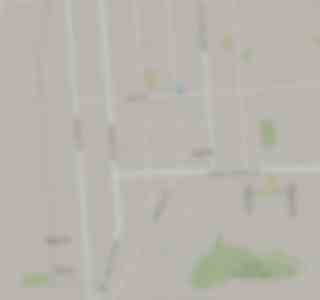 Location is based on class date. Please select the date you plan to attend to see the correct location.
Meet your chef
---
Chef Birdie is ready to share years of talent and culinary experience with you. Her background includes cake decorating, recipe creation, menu planning, kitchen cleanliness and teaching kitchen skills to kids. Previous culinary tasks include proficiency with guest services, nutritional needs, ingredient stocking, expense management and more. She strives to develop fun and engaging ways to learn safe and efficient kitchen techniques. Join Chef Birdie for fun and interactive cooking classes today!