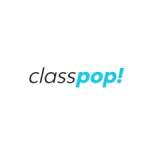 Chef Pooja
As a child in a 17-person household, Chef Pooja began learning how to cook early in life, which helped her become an excellent cook and fired up her passion for excelling in the culinary world. Her time spent living in Dubai, Mumbai and California has exposed her to a variety of cultures. Now, Chef Pooja offers her knowledge and experience to students of all cooking levels, helping them become experts in Indian cooking.
Guest reviews for Chef Pooja

Avery G.
16 Sep 2021
I loved working with Chef Pooja! She is very knowledgeable about Indian and Mediterranean cuisine and she really captures the authenticity of certain dishes on her menus. She is a skilled instructor and it's clear that she has a great deal of teaching experience. I highly recommend Chef Pooja to anyone in the area!