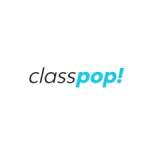 Chef Ivan or Resident Chef
Chef Ivan began attending culinary school at the tender age of 14. His adventures in the world of food preparation took him through Europe and eventually brought him to New York, where he manages a catering company and volunteers teaching children's cooking classes. With a focus on sushi, Italian and French cuisines, Chef Ivan is always excited to share novel kitchen techniques with his guests and students.
Guest reviews for Chef Ivan or Resident Chef

Tasfia
21 Jan 2023
Chef Ivan and his team were friendly and patient throughout the whole process. It was an engaging experience and my partner and I enjoyed making the pasta dough since it was our first time. The pasta was so delicious and it was nice enjoying the fruits of our labor at the end!

Leon
16 Apr 2022
I'm sure this course would have been wonderful, but for the second time in a row, I got a notification last minute saying not enough people had signed up and therefore they were canceling the class.

Jason
20 Feb 2022
Food was delicious , the chef was great and the class was very informative. Atmosphere was also like walking into your grandma's dining room for one big family dinner. Very fun!

William
11 Feb 2022
The chefs were all knowledgeable and eager to share what they knew about not only the dishes we were making but also how to organize and run your kitchen, along with great knife skills. The food was fantastic and did not disappoint.

William
20 Dec 2021
Awesome!!

Gary
19 Dec 2021
Love the energy

Jarrod
11 Dec 2021
The event was cancelled the day before by the organizer and they have been unresponsive in returning our money for a refund for the event since we will be unable to make an alternative or the new scheduled date.

Alex C.
08 Aug 2021
Great experience and incredible food. The chefs were patient, knowledgeable and genuinely eager to make us part of the experience.