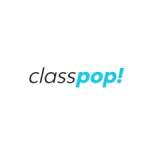 Chef Luca
Hailing from Parma, Italy, Chef Luca is a culinary talent with more than 22 years of professional experience. After honing his craft in Italy and Addis Ababa, Ethiopia, he relocated to Atlanta, where he found great success as a personal and private chef. He's also a culinary instructor with a passion for incorporating history lessons into his interactive cooking classes.
Classpop! Guest Reviews for Chef Luca

Jonathan
16 Mar 2022
Chef Luca was awesome! We had a great time learning some tips and tricks to making pasta that you won't get in a normal pasta class. Would recommend to anyone looking to go for a date night or with a group of friends!

Lizzie
23 Feb 2022
My boyfriend and I had so much fun learning to make pasta with Chef Luca! The space and environment he set up was fun, light hearted and full of laughs. He taught us to make a couple different dishes and all were excellent…one of the best pastas I've had in a long time! Chef Luca is very knowledgeable on the foods history and it was fun and interesting to learn about. We will definitely be coming back and bringing our friends!!

Kristin
15 Feb 2022
Chef Luca was amazing!! We were rolling laughing the entire time and the food was incredible!! I will definitely book another class with him!

Sarah
15 Dec 2021
Wow! This feast was the perfect anniversary gift, we plan to get a pasta roller soon so we can keep learning and practicing. Chef Luca was so fun and engaging, such a wonderful experience!

Walner
03 Dec 2021
Luca was amazing. Highly recommended

Craig
26 Nov 2021
Really fun class and a great teacher to work with! The food we made was delicious as well!

Taylor
22 Nov 2021
Luca was knowledgeable and entertaining! We loved our class experience with him.

Chrysta
21 Nov 2021
We had a great time with Chef Luca! He was very informative and had the whole class laughing the entire time! The pasta was divine. I'd definitely recommend a class with him to anyone interested in making authentic Italian cuisine!

Juan
31 Oct 2021
Chef Luca was amazing! Very informative, entertaining, and hilarious throughout! Highly recommend and will be booking again for a group of friends!

Joshua
27 Oct 2021
Chef Luca was amazing! Not only did my wife and I learn a lot along the way, but we laughed the whole time and had such a memorable evening together. I would highly recommend Chef Luca to anyone and can't wait to do another class with him.