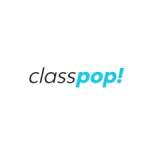 Chef Federico
Chef Federico developed his passion for cooking as a teenager in Italy, where he began his career as a waiter before working his way up to commercial restaurant manager. He continued on his culinary path after moving to the U.S. and now shares his skills with others in a variety of gastronomic experiences.
Classpop! Guest Reviews for Chef Federico

Kelly
02 Oct 2023
Had a great cooking experience with Chef Federico. The food was delicious. We will definitely be back soon!

Madeline
17 Feb 2023
Chef Federico was AMAZING! He was so kind and knowledgeable. We're definitely taking another class with him!

Regina
16 Feb 2023
This past weekend, my husband and I took our two grandchildren (our 11-year-old granddaughter and our 13-year-old grandson) to Chef Federico's pizza-making class. We all truly enjoyed the experience. We skewered cheese and vegetables as an appetizer (so much fun; easy to make; and allowed each of us to choose what we wanted to eat); we baked thick and thin pepperoni and plain pan pizzas (which were delicious); and we learned the ins and outs of making meringue for our strawberry tiramisu dessert (which was sooo tasty)! We all learned a great deal and Chef Federico had lots of patience with the four of us as we asked many questions throughout the evening. A wonderful experience was had by all! We highly recommend taking a class with Chef Federico.

Sekalolita
27 Dec 2022
Chef Federico was amazing, patient & extremely polite. 10 out of 10 experience.
Outside Reviews for Chef Federico

Linda Q.
06 Mar 2020
Had an amazing time! He was a wonderful host and instructor!