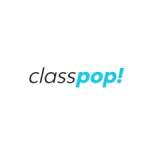 Chef Angela-Michelle
Chef Angela-Michelle grew up surrounded by food on her family's farm. Her parents were both chefs who taught her to cook by the age of six and bake by the age of eight. It's no surprise that she has a cookbook in the works! She is a world traveler, certified in plant-based nutrition and the founder and owner of her own successful cooking company that teaches interested students how to shop well, cook well, eat well — and live well. 
Guest reviews for Chef Angela-Michelle

Jody
10 Jun 2022
Excellent and knowledgeable instructor and fantastic class. Class was appropriately fast-paced and food turned out delicious. I look forward to taking other classes with Chef Angela-Michelle.

Kelly
24 Feb 2022
Great class! Easy to follow instructions with a lot of great education thrown in.

Nancy
21 Feb 2022
The class was supposed to be cooking black beans, pork and plantains. Chef did not have any plantains so we couldn't do that part - and it was really the part that I took the course for. Chef asked me to email her so she could send a link to video about it, and I sent 2 emails but she never responded.

James
16 Dec 2021
Extremely disappointed with the experience. The booking support team was not on the same page as the Chef for this class. I was given an incorrect time for the online experience and ended up with no chef and tried to do it myself. I paid for a private class for a very important event so I don't understand the mistakes made here. Wasted money on ingredients and booking class.

Carol
01 Oct 2021
There was miscommunication about the time so we were on at 6pmET and there was no instructor.

Susan
29 Jul 2021
I was unable to zoom. I wasn't let in so I didn't see it.

Kim E.
03 Aug 2020
This was such a fun class and the food was absolutely delicious! Chef Angela was patient, funny, helpful and knowledgeable, and the time just flew by. Definitely will book another class with her!