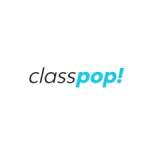 Chef Dominique
Chef Dominique is a pioneer in the field of plant-based cooking, having helped revolutionize the culinary scene in Phoenix, Arizona by creating its first vegan hot dog cart. Her cooking skills are ever-evolving as she develops novel ways to educate others on the benefits of a plant-based diet and creates innovative vegan fare for large events. As a culinary instructor, Chef Dominique is excited to share her knowledge and her passion for food with her students.
Guest reviews for Chef Dominique

scott
22 Apr 2022
Food was great, we learned lots of things and we'd definitely do this again. Try it - you will not be disappointed. Good luck, Dominique!

Samantha
08 Jan 2022
Wonderful experience! Chef Dominique was very inviting and had a very tasty menu planned. The food was absolutely delicious. Would absolutely do again.

Lori K.
19 Jan 2020
Chef Dominique is very knowledgeable and made the experience fun and delicious!