Team Building Activity: Team-Build a Box of Chocolates
Indulge in a delectable competition that revolves around the world of chocolate, igniting the spirit of teamwork within your crew. Under the guidance of Chef Afi, an expert in the art of confectionery, your team will unlock the secrets of chocolate magic as they embark on a journey to create their very own extraordinary chocolate masterpieces.
Starting with a lesson on the vital elements of consistency, temperature, and flavor, your aspiring chocolatiers will gain a deep understanding of what it takes to craft top-notch chocolate. Once equipped with the necessary knowledge, they will form smaller teams and dive into the challenge of crafting delectable white, milk, and dark chocolate candies, enhanced with an enticing assortment of mix-ins. The team that reaches new heights and sets the bar the highest will proudly claim the ultimate prize.
Prepare to unleash your creativity, embrace the sweet symphony of flavors, and witness the power of collaboration as your team immerses themselves in this chocolate-centered adventure. Get ready to embark on a journey where chocolate becomes the catalyst for bonding, competition, and pure indulgence!
---
MENU
Assorted Chocolates
With milk chocolate, dark chocolate and white chocolate
Various mix-ins
With caramel, nuts, dried fruit, crumbled cookies, chili powder and more
---
Team building activities on Classpop! are designed to facilitate a fun, social environment. Participants are welcome to bring wine or beer to enjoy during the event or to complement the menu.
Classpop! Guest Reviews for other experiences with Chef Greg

Cheryl
26 Nov 2023
Chef Greg was prompt, well organized, and a delight to have in our home. The class was very informative and incredibly delicious! I'd highly recommend!

Jessica
12 Sep 2023
What a fantastic evening. Chef Greg shared his knowledge and background. Everyone walked away learning something new - and enjoyed a yummy ribs dinner! Everything we hoped for...

Jacson
10 May 2023
Chef, we had such a great experience. Thank you. We're looking forward to trying your food again sometime.
Event location: Traveling Chef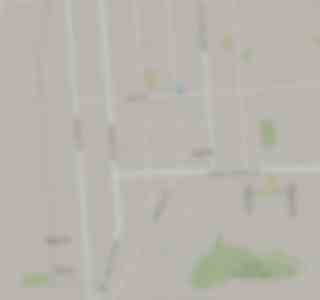 Location is based on class date. Please select the date you plan to attend to see the correct location.
Meet your chef
---
Chef Greg's background spans many different realms in the culinary world. He has a bachelor's degree in restaurant, culinary, and catering management, is a former restaurant owner, has two decades worth of experience as an executive chef, and is the owner of a renowned catering company known for its creative and custom menus. Chef Greg looks forward to teaching you smart cooking techniques and incredible recipes you'll recreate time and time again.