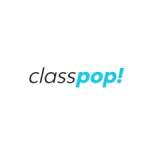 Chef Natalie
After graduating from Sarah Lawrence College, Chef Natalie decided to follow her passion and went on to gain what is now more than a decade of professional culinary experience. Currently lead event chef for one of Orlando's top full-service catering companies, Chef Natalie also has experience teaching as a chef's assistant in one of New York City's top culinary schools, as a personal chef for cancer patients, and so much more.
Cooking Classes
Chef Natalie is not currently offering any experiences. Here are similar experiences:
---
Dance Classes
Chef Natalie is not currently offering any experiences. Here are similar experiences:
---
Team Building Activities
Chef Natalie is not currently offering any experiences. Here are similar experiences:
---
Guest reviews for Chef Natalie

Susan
23 Feb 2023
This class was terrible. We were crowded at tables that were too small for the group, it was dark and hard to see, and we didn't actually make the pasta or the filling or the sauce. There wasn't enough equipment for each participant to use. There were only a couple of pots of water on hot pots, that were not boiling yet and Natalie insisted I take my pasta out before they were done so someone else could have a turn. My pasta was not cooked. We put jarred sauce on top which tasted terrible. I ate one bite and couldn't eat more. I was also concerned about the fillings not being properly chilled since they sat out for over an hour in a Tupperware. I really wanted to know how to make pasta start to finish; including make the dough and the filling and the sauce and having the recipes to do it myself. This was insultingly terrible and we should be refunded.

Heather
12 Jan 2023
*** This is just short of a scam. *** The chef and her sister are kind and personable, which is a plus. This is not a cooking class at all. It's a project you might give 3rd graders to keep busy. This class is hosted in a venue that is entirely inappropriate and unsuitable for cooking. Premade dough, premade sauces, premade beef are given to you. You will roll out 2 balls of dough —using a pasta press that is unsteady and flying metal parts—and crimp the filling into the dough. Then stand in a 45 min line while the chef boils it for you. Ours was so undercooked to the point that the dough seemed like melted cheddar, stretching from the fork and falling towards the table. We went to eat at Longhorn immediately after this event. Very haphazard. It seemed more about getting business into the bar for the beer to be sold. Gravely misrepresented. $10 a person, maybe. Over $100 is a scam.

Dixie
12 Jan 2023
Fun class with lots of nice people there. The pasta was fairly easy to make and the fillings were great. Natalie or one of her assistants was always available to make sure you got your a question answered or got what you needed. Dustin the bartender was terrific!

JOSE
12 Jan 2023
This was a date night with my wife. We had a great time. The class was lots of fun and Chef Natalie made it super easy. She made it enjoyable. The ravioli came out well. Looking forward to trying another class.

LynMarie
05 Jan 2023
I was a little upset it didn't go as described. It was first time I took my mom to a cooking class. We didn't make the filling. We didn't make the dough. It was all prepared before hand. It was rushed. And honestly didn't taste good. I would recommend letting us cook the product and a better space.

jeff
02 Jan 2023
Horrible experience. Chef stated it was a "Condensed Class" and for Chinese dumplings, she bought the wraps form the store and pre made all the filling and gave it to us in a cup with a spoon. Chef used camping equipment (2 pots and 1 pan) to cook for 20 people. No recipe, no cooking, no learning in this "class". Took class over an hour to stand in line and wait for the pot. Would have been nice if everyone did wash their hands for the community pot. Chef did offer everyone to take home their dumplings to cook instead of waiting. Good thing no one will see this review due to Classpop editing their own reviews.

Shawn
30 Dec 2022
This is a review of the cost/experience, not Chef Natalie (who was lovely). For $55 per person, we each made 8-12 dumplings. We were not given the recipe for the premade filling and were given premade wonton wrappers. So, essentially we just made a few dumplings and then waited for about an hour for Chef Natalie to prepare them in individual batches in a single skillet. I sent notes in advance that we had vegans/vegetarians in our party. No response was received, and no consideration was given to these dietary needs. So, it was a great night out with friends because we made the best of it, but the cost was exorbitant compared to the experience.

Kyler
15 Dec 2022
Very patient and knowledgeable teacher. Helped me get a great result while learning how to do something new

Jenna
08 Dec 2022
Chef Natalie made the class a fun time and the food was great. Would definitely go to another class.

Beverly
01 Dec 2022
It was a great class. The team enjoyed it from start to finish.