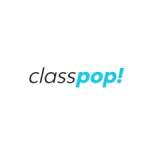 Chef Natalie
After graduating from Sarah Lawrence College, Chef Natalie decided to follow her passion and went on to gain what is now more than a decade of professional culinary experience. Currently lead event chef for one of Orlando's top full-service catering companies, Chef Natalie also has experience teaching as a chef's assistant in one of New York City's top culinary schools, as a personal chef for cancer patients, and so much more.
Guest reviews for Chef Natalie

Tiffany
08 Sep 2022
Loved Chef Natalie and the Ravioli Cooking Class. Chef Natalie was an awesome teacher and we had such a great time.

Ishmael
25 Aug 2022
The class was excellent. I wasn't sure at first, when it was inside of a brewery, but it worked out to be a great environment. I did leave, a bit hungry and I just wish we had time to make more ravioli because of how tasty it was! Overall Chef Natalie was an excellent instructor, and kudos to the brewery!

Michelle
25 Aug 2022
This was a wonderful experience. It's something my boyfriend and I would do again. This was a great date night

Antonio
18 Aug 2022
Chef Natalie's session was very active and fun! Will definitely be coming back soon!

Frank
08 Aug 2022
Chef Natalie was all set up for our group when we arrived. She made it simple and fun. All of our group enjoyed it.

Wanda
14 Jul 2022
Loved the class amd Chief! Wasn't crazy about the location, parking is very limited and the area is not safe.

Femerlix
28 Jun 2022
It was an excellent experience .

Kerline
24 Jun 2022
My husband and I had a great time.

Nadia
23 Jun 2022
This class was super fun and my food turned out great. Will definitely be back.

Christine
17 Jun 2022
Excellent class on colorful dumplings by Chef Natalie at Broken String Brewery. Her knowledge, enthusiasm & laid back delivery made for a really good time. I'm looking forward to her pie & culinary knife classes in the days to come. Thank you.