23 Most Fun Team Building Activities in Calgary for 2023
Last Updated on Feb 28th 2023
| 0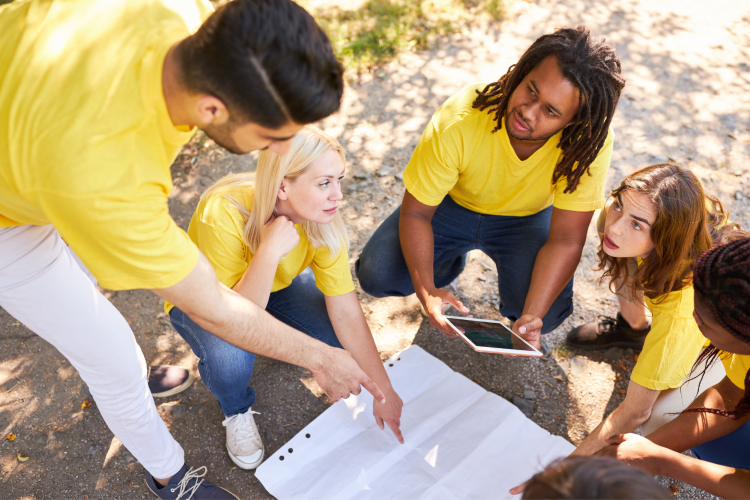 No matter the season, if you're searching for team building activities in Calgary, you'll find something exciting waiting at every turn.
Of course, there are fun activities in Calgary for adults that take the interaction indoors during extremely cold weather. But during spring and summer months, you'll find the recreational activities Calgary offers to be some of the best in Canada — including views of the stunning vistas that surround this shining city.
Why is team building such an important idea in the workplace? One key aspect noted by Compliance and Ethics is that these activities make employees feel valued, stating that "When businesses encourage their employees to have fun, employees become more engaged."
If a fun activity or two can show your workers how much they're appreciated, then this list of the best team building activities in Calgary will help get your crew on their way to success!
Jump to Section
Culinary Team Building Activities in Calgary
1. Stir Things Up in the Kitchen
Teams can learn how to create their own culinary magic with in-person team building activities in Calgary. From pizza to sushi, there are courses that cover it all. And for remote teams, online cooking classes allow teammates to connect from their own kitchens.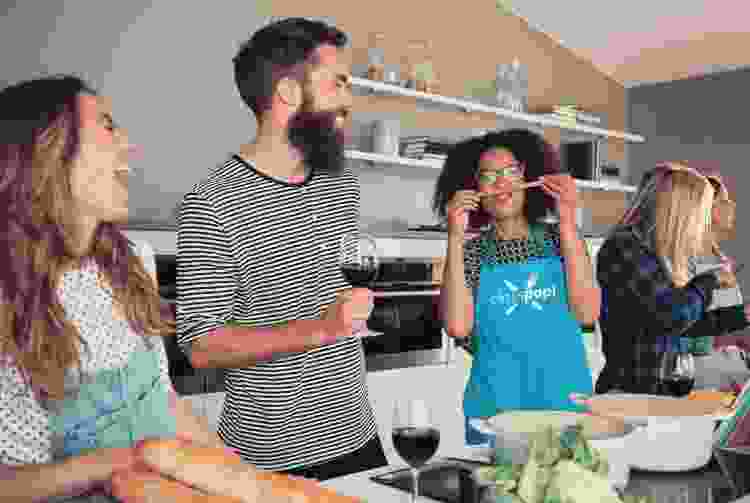 2. Grab Lunch With Ten Foot Henry
In local lore, Ten Foot Henry is an iconic, oversized comic strip character as well as being one of the tastiest team building activities in Calgary. Foodies will enjoy vegetable-based dishes at this bright, airy eatery, filled with whimsical drawings of its namesake!
3. Chill Out With Gelato
Small-batch, plant-based gelato like the kind Righteous Gelato creates is a luxury among team building activities in Calgary. Their factory and coffee bar offers tours and tastings of their gourmet flavors for a delicious peek behind the scenes.
Creative Team Building Activities in Calgary
4. Paint and Sip
Show your team a whole new spectrum with paint and sip events or online painting classes. They'll learn color and composition while creating their own beautiful works while relaxing and sipping on their favorite beverage.
5. Dance Like Nobody's Watching
Nothing energizes a crew like a spin on the dancefloor! Sign up for in-person dance classes for lively, interactive team building activities in Calgary, or try online dance classes to get the gang moving and grooving wherever they happen to be.
6. Play with Clay
Pottery classes provide tactile team activities in Calgary for a lesson in a more artful practice. Students learn from talented local potters while creating their own works from start to finish, whether they're hand-slabbing, pinching or throwing clay on a wheel.
7. Draw Things Out
Drawing classes and online drawing classes may be the sketchiest team building activities in Calgary—and that's a good thing! Budding artists learn to express their inner visions with help from esteemed artists who can show them where to draw the line.
Unique Team Building Activities in Calgary
8. Snap a Pic
Teams who click into photography classes and online photography classes can learn the inner workings of their smartphone camera, develop photo editing skills or test out traditional cameras. They'll see the world from a whole new angle.
9. Act Up
Things get a little dramatic with team building activities in Calgary when you include acting classes on your list. These expert-led sessions emphasize communication and self-expression via the age-old art of theater. With online acting classes, teams can even practice their skills in a distance-learning format.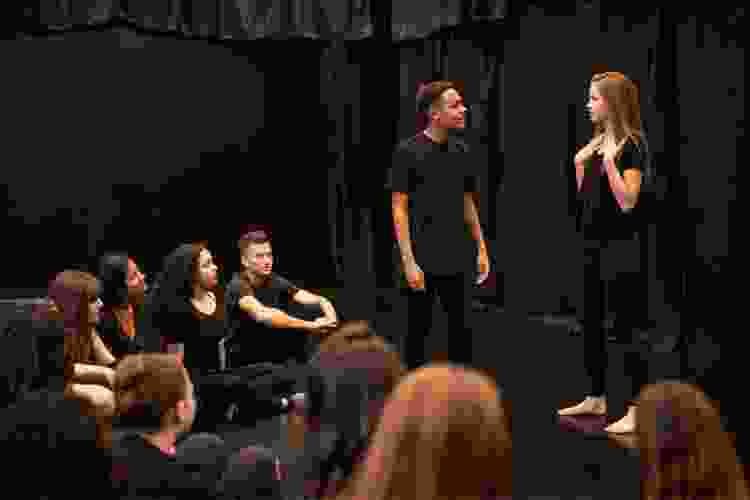 10. Get Stitching
Thread the needle for a fulfilling team activity in Calgary by getting your crew into sewing classes. Each stitching session will enlighten them to the complexity of creating handcrafted items using patterns, sewing machines and hand-sewing tools. Students can create their own handsome projects as they learn skills that may come in handy in the real world.
11. Nail It Down
Group activities for adults in Calgary like woodworking classes encourage creativity in three dimensions, which can help your team appreciate their own talents while enhancing showing them new ways to problem-solve. In these courses, they'll learn from master craftsmen as they experiment with materials and tools to create special mementos of their time in the shop.
12. Raise a Glass
Some group activities for adults in Calgary just shine brighter than others, like in-person glass blowing classes. Students create their own hand-blown art pieces that emphasize the elegance and strength of an ancient practice made modern. It's a striking blend of old and new that never fails to dazzle!
Virtual Team Building Activities in Calgary
13. Stop and Arrange the Flowers
Discovering the technical beauty in virtual flower arranging will help your team recognize the artistry all around them. They practice composing arrangements for color, form and balance for use in home decor and brightening up the workplace!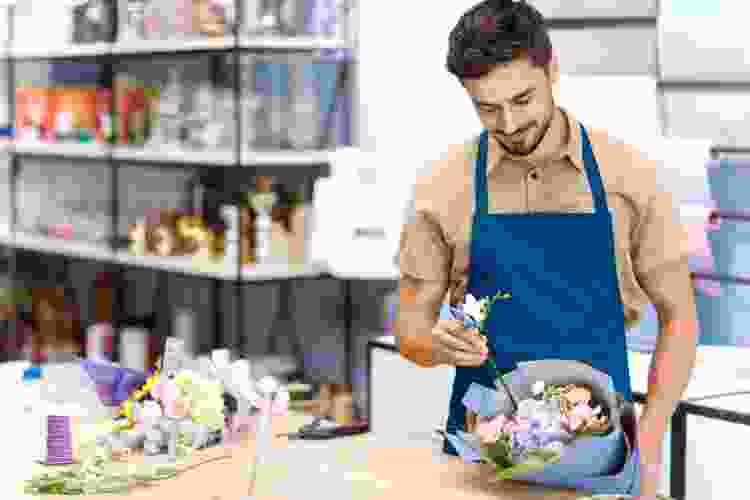 14. Get in on the Game
Take a playful approach to virtual team building in Calgary with virtual game nights. Your gang can log in from wherever they happen to be for a few rounds of hosted party games in cyberspace. Knowledge nerds with too much information in their heads can indulge in online trivia games to put their weird knowledge to good use!
15. Try Scavenger Hunts and Escape Rooms
There is no place fun can hide when your team building activities in Calgary include virtual scavenger hunts. Players use the power of the Internet to seek out Landmarks and locations anywhere in the world.
And if puzzle-solving and code decrypting is more their speed, get your team in on virtual escape rooms for pulse-pounding digital versions of the thrilling brick-and-mortar rooms they know and love.
Corporate Team Building Activities in Calgary
16. Appreciate Some Beverages
Let your team take their shots with online mixology classes! They'll learn the latest craft cocktails in classic beverages from expert mixologists who know how to shake things up.
If your team is more the wine connoisseur type, then book virtual wine tastings to provide sommelier-led wine experiences in your selection of fun activities in Calgary for adults.
17. Climb Calgary Tower
Ascend the famous Calgary Tower for 360-degree views of the city like nowhere else! Groups of 15 or more are eligible for a discount, and there's a Ruth Chris steakhouse for a slow-turning dinner with a magnificent theater show, courtesy of Mother Nature!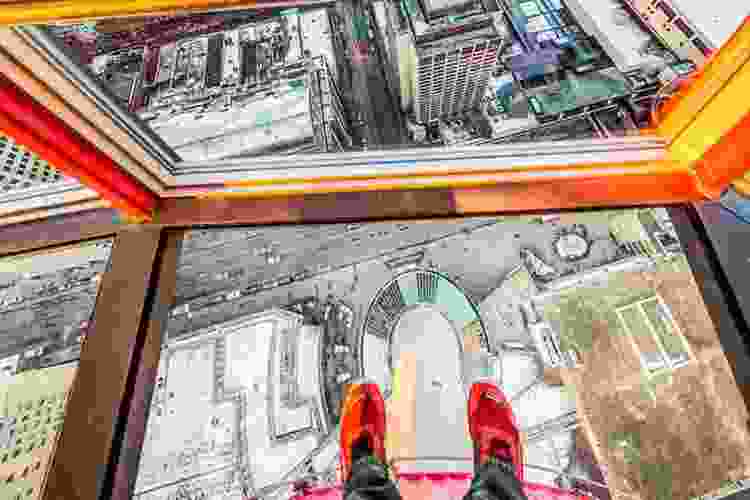 18. Fly the Virtual Skies
If your crew has ever dreamed of learning to fly, then a trip to Altitude Flight Simulator is a Calgary event your team won't want to miss. They can sit behind the yoke of a modern airliner or try a dogfight in an old-fashioned fighter plane. With multiple simulators on site, competitive teammates can fight it out among themselves!
19. Get Artful at Glenbow Museum
The largest art collection in Western Canada is an activity in Calgary that shouldn't be missed. Teams can wander or tour the grounds of Glenbow Museum and explore over 33,000 pieces from all movements and mediums in the art world.
Outdoor Team Building Activities in Calgary
20. Get Rolling with Downhill Karting
Get the crew in on a high-speed adventure at Downhill Karting. These exhilarating land luges let speed demons get their fill of high velocity excitement. A ski lift takes riders to the top on a relaxing ascent before they defy gravity racing down a paved hill course.
21. WinSport Team Building
For workers who love outdoor adventures, a trip to WinSport for team building games is in order! This activity park is a wonderland for anyone with a taste for the active life. With ziplines, chairlifts, snow tubing and a host of other fun seasonal attractions, this thoroughly modern sporting arena provides indoor and outdoor games and challenges for active team members to enjoy.
22. Get Wild at Calgary Zoo
The top-notch facilities at Calgary Zoo offer nine acres of sprawling real estate housing some of the most enchanting creatures on the planet. Calgary Zoo team building opportunities will enlighten visitors to the facility's commitment to conservation and biodiversity for the health and safety of Earth's vulnerable animal populations.
23. Explore Prince's Island Park
A trip to Prince's Island Park is one of the more relaxing team building activities in Calgary. This engineered wetland is a wildlife refuge and a retreat for weary city folk who need a little time in paradise. Teams can take a leisurely walk along the many paths or bike around the island to experience the natural serenity.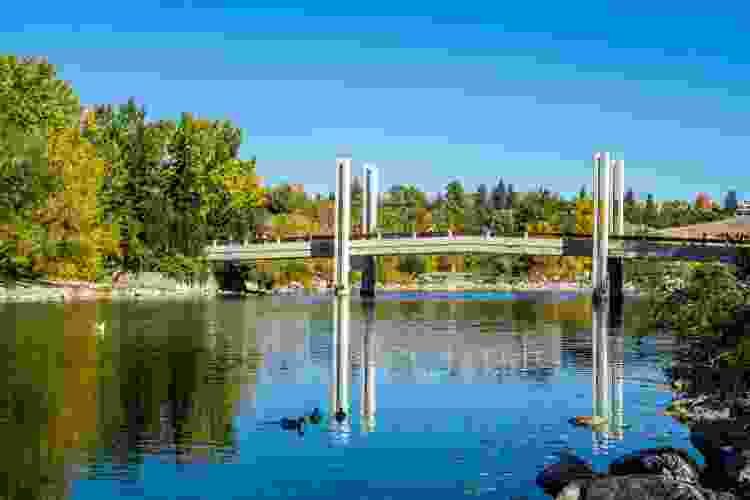 With so much to do and see in and around the city, deciding where to start when signing your workers up for a corporate event in Calgary can be a challenge. To make sure you choose well, remember to gauge the activity level of your team and select an event that matches their comfort level.
Considering all you have to choose from, there's really no wrong way to choose your team building activities in Calgary. Remember that interactivity is key to connection, so make sure to choose activities where shared experiences are the focus.
Whether you opt for a WinSport team building event, a drawing class at a local studio, a Calgary Zoo team building outing or a virtual dance class that gets your crew connected from a distance, you'll have your pick of enticing venues and Calgary events that are sure to inspire crucial connections.
For even more fun team building ideas, check out other experiences happening on Classpop!