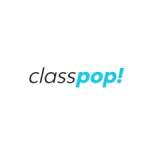 Instructor Nico
A lifelong dancer, Instructor Nico has poured her heart into helping dancers of all ages and skill levels find their groove and feel confident in their bodies. For nearly a decade, she has helped countless students fall in love with fitness, gain strength and dance confidently as the owner of a pole fitness, dance and yoga studio. Instructor Nico's unwavering passion for bringing women of all shapes, sizes and backgrounds together on the dance floor creates an infectious positive energy that leaves students feeling joyous and empowered. As she says, "our bodies are meant to be moved, so let's have a blast doing it!"
Guest reviews for Instructor Nico

Yissel
15 Jul 2022
Super fun class! Nico was so sweet and very professional.

Carly S
26 May 2022
It was the most, empowering, encouraging, go at your own pace, fun class I've ever been to and I'm a workout class junkie from Los Angeles. They made my birthday one I'll always remember and I am so happy we have a place to spend girl time together.

Jesika W
26 May 2022
Have taken a few different classes here and love them. Excited to try a few more! They have really helped give me the confidence and tools to step out of my shell a little with the routines.