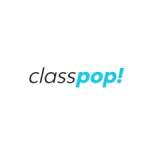 Host Susan or Virtual Host
Whether you're trying to break a witch's curse or thwart the plans of an evil supervillain, Host Susan or Virtual Host will be there to guide you along the way. Your host will begin by presenting the instructions and rules for your experience and will also be available to provide hints wherever or whenever they are needed or wanted and to provide overall further immersion into the experience.
Guest reviews for Host Susan or Virtual Host

Audrey
07 Sep 2022
We did the cursed forest virtual escape room as a teambuilding event. The riddles were very challenging, but our host helped guide us through to the final puzzle. None of our team had ever participated in an escape room before, and overall we had a great time working together to solve the puzzles!

Kirstie
25 Aug 2022
Michael was so great and helped us along our journey in the forbidden forrest! had such a blast and cant wait to do it again!

Kaitlyn
08 Jan 2022
It was a ton of fun! My family enjoyed it and we found it challenging. Would definitely do this again.

Alyssa
22 Mar 2021
Just completed their virtual escape room. Soooooo much fun! As a fan of live escape rooms I was apprehensive about a virtual experience, but this was excellent! Challenging, creative and a great use of technology. Highly highly recommend!!!!

Susan
22 Mar 2021
My family and I just did a virtual escape room. Even though we did not make it out in time, we had a great time! It was the perfect way to connect virtually between Iowa and Minnesota. Our fairy Godfather was an awesome host as well. I highly recommend this activity!