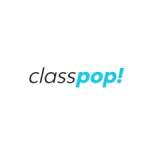 Chef Meg
Culinary extraordinaire Chef Meg holds one diploma from the International Culinary Center with an emphasis on French techniques, and another diploma from Roger Williams University in both French and Italian studies. Since graduating, Chef Meg has continued honing her craft and following her passion for cooking in numerous restaurant kitchens across the country, and has shown an aptitude for creating anything and everything from rustic bread to ornately decorated petit fours, and so much more. 
Cooking Classes
Chef Meg is not currently offering any experiences. Here are similar experiences:
---
Dance Classes
Chef Meg is not currently offering any experiences. Here are similar experiences:
---
Team Building Activities
Chef Meg is not currently offering any experiences. Here are similar experiences:
---
Guest reviews for Chef Meg

Theresa
12 Jan 2020
Meg was more than excellent! Appreciated her skills and love her fun and energetic personality!

charles
06 Jan 2020
Chef Meg was very nice, and entertaining! I enjoyed the class thoroughly!

Jennifer
05 Jan 2020
Meg was amazing and a great teacher. She knows her stuff. However the location is not appropriate for a cooking class. Meg did a great job trying to rise to the occasion despite not having the appropriate supplies or kitchen.

Dhafar
04 Dec 2019
Meg was friendly and wonderful.

Fiona
02 Dec 2019
Great date night event. Chef Meg was funny and engaging while learning to make pasta! I would recommend this social event for singles, couples, family and friends.

Jane
02 Dec 2019
I enjoyed her class a lot, she was very knowledgeable and engaging. I laugh through out the class. My partner also I an amazing time in her class. I'll definitely take more classes with her in the future.

Triven
04 Nov 2019
Chef Meg really made the night special for my boyfriend and I. The entire experience was amazing. I've told so many people about it, and I'm definitely going to take another class with her. Can't wait for next time!

Sean
04 Nov 2019
Chef Meg's cooking might only be surpassed by her skills as a hostess! She really did her best to make sure everyone felt comfortable and at home. As you'd expect, the food was amazing — and I really appreciate how she shared where to find all of the best ingredients.

Amy
04 Nov 2019
Not only is Meg a talented chef, but also a fantastic person! Looking forward to taking another class with her soon.

Von
04 Nov 2019
Chef Meg was awesome. She welcomed us into her kitchen as if it were our own, and she made everyone feel comfortable participating as much or as little as they wanted. The meal was unbelievable, and Doug also added to the night. Would definitely book with her again, and I would recommend her to others. Chef Meg rocks!