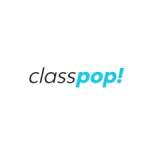 Chef Patricia
Chef Patricia started her culinary career in 2000 as a Walt Disney World College Program intern. She spent ten years honing her culinary and pastry chef skills by working in numerous three star restaurants, patisseries and gluten free bakeries. In 2020, Chef Patricia won an award for best vegan side dish. Currently living in Atlanta, she spends her time cooking and baking while focusing on plant-based gourmet cuisine.
Guest reviews for Chef Patricia

Nicole W.
12 Sep 2022
Chef Patricia showed me how to make banana blossom tacos! I learned about so many new vegan products that would be great to try. You can tell she loves to teach people and truly has a passion for it.