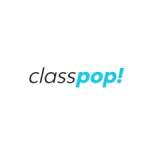 Chef Tesia
Having amassed nearly 20 years in the culinary and hospitality industries, Chef Tesia is an accomplished professional with a passion for creating in the kitchen! Her expertise has lauded her numerous awards and television appearances, including having been named a Food Network Chopped champion. Chef Tesia's education and experience within the culinary world lends itself in insightful cooking classes with innovative menus and plenty of encouraging enthusiasm.
Guest reviews for Chef Tesia

Ashlee C
31 Aug 2022
She was professional, personable, and creative! We loved all of the special details incorporating info from all of our conversations.

Nicole B
31 Aug 2022
My daughter and her friends had the most amazing time learning to cook with Chef Tesia. She was patient, kind, and very passionate about teaching them.

Tanya
31 Aug 2022
She is always full of energy, informative and knows how to have provide a fun and relaxing class environment. I am always excited for the next class!!