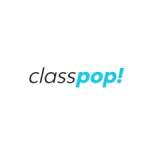 Chef Rakhi
Recipe developer, instructor and food writer, Chef Rakhi inspires creativity and shares a passion for food with each dish she creates. An outstanding graduate of Le Cordon Bleu Culinary Institute in Los Angeles, she has trained with celebrated chefs and worked across the industry for a decade. Drawing knowledge and experience from generations of talented cooks, she specializes in South East Asian and Tex-Mex cuisines.
Guest reviews for Chef Rakhi

Bridget B.
28 Jul 2022
Chef Rakhi is fantastic! She is a talented chef and a wonderful host. She has extensive knowledge in global cuisines and we learned so much from her. I highly recommend taking all of her classes and booking her as your next private chef!