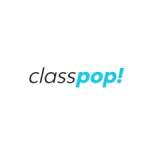 Chef Jenna
With extensive experience and much of her career spent working at Michelin-starred restaurants with award-winning colleagues, Chef Jenna is an experienced chef versed in many cuisines. Creative and personable, she's also found time in her career to teach culinary students and to learn about organic farming. Chef Jenna's passion and skill have led her to follow many pursuits, but it all centers on her love for creating delicious food.
Guest reviews for Chef Jenna

Sarah
11 Sep 2022
I got this gift for my mom and her partner as a birthday present and it was absolutely one of their favorite experiences they've had! they spoke SO highly of Jenna and the food and had only the most glowing things to say about the whole night! Would highly recommend!

Anne
18 Aug 2022
Really fun and informative and delicious!

Paola
18 Aug 2022
Lovely class! Jenna was an amazing instructor

Beth
17 Aug 2022
I had a lot of fun.

Angela
20 Jul 2022
Really enjoyed the class! Food and Jenna's direction was great. The venue was just extremely hot.

Amber A.
21 Apr 2022
Chef Jenna is super friendly and versed in many cuisine types. She is super knowledgeable in all things culinary and truly pays attention to all the small details. I totally recommend her if you are in the D.C and Baltimore area!