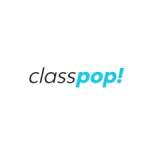 Chef Kayla
Chef Kayla began cooking under the guidance of her grandmother at only 9 years old. Fast forward to 2018 and Chef Kayla now runs a successful catering company in New Orleans. She specializes in authentic New Orleans cuisine, which also includes a variety of vegan and vegetarian options. In 2020, Chef Kayla opened a brick-and-mortar location and is currently in the process of opening her own restaurant.
Guest reviews for Chef Kayla

Stella S.
26 May 2021
Chef Kayla is warm, friendly and her food looked amazing. I would highly recommend her classes for awesome creole and vegetarian/vegan options!