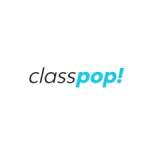 Chef Jenn
With over 15 years of culinary experience, Chef Jenn specializes in plant-based cooking as a personal chef, caterer and culinary instructor. A classically-trained chef, she has worked in kitchens across the globe, gleaning valuable knowledge and inspiration from regions in Italy, Australia and the United States. She has even served as a chef in Michelin-starred restaurants in New York City. Let Chef Jenn inspire and enlighten you with her vast culinary know-how!
Guest reviews for Chef Jenn

Danielle
21 Jan 2023
My mom and I had a blast cooking with chef Jenn. The food was delicious and she answered any questions we had about ways to cook various foods.

James
18 Jan 2023
Such a great time! Can't wait to do another class! Thanks Chef Jenn!

Troy and Pandy
17 Jan 2023
Great class a lot of fun

Devon
10 Nov 2022
Chefs Jenn is wonderful! What a fun class. We learned so much and made delicious food. I'd definitely take another class with her.

Kelsie S.
11 Aug 2021
Chef Jenn is AWESOME! She is extremely knowledgeable and fun. She moves around the kitchen with such finesse and is an awesome guide. She is full of energy and great recipes! She is also very accommodating of food allergies or dietary restrictions. Highly recommend taking this class with Chef Jenn!