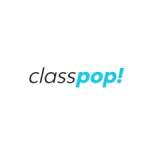 Chef Christmas
Chef Christmas-Shands expresses her love of cuisine through her roles as a caterer, a personal chef and a cooking teacher. Her passion lies in crafting custom menus tailored to the tastes and special dietary needs of her clients. Chef Christmas brings this affection for well-prepared cuisine of all types to her culinary classes, where she teaches chefs of all levels to excel in their own gourmet pursuits.
Guest reviews for Chef Christmas

Trudy
02 Jun 2022
Chef Christmas was awesome. We truly enjoyed her and the food was fantastic. I would highly recommend her! Thank you for making my niece night wonderful.

Maurice
04 Dec 2021
What an excellent experience! Outstanding service! A great Chef! Very professional and walked us through everything. We were so happy with our service! And full!

Darren
25 Sep 2021
Had a GREAT time with Chef Christmas. Very hands on and informative class. She created a very comfortable and friendly atmosphere for my wife and me. I'm definitely going to request her again.

Orlando
22 Aug 2021
We had so much fun & everything was so tasty! Thank you Chef, we already made your dishes again. We enjoyed the video you sent us. Highly recommended!

Marlene T.
08 May 2021
Chef Christmas was fantastic and led us to make a delicious Italian meal! She shared her tips with us and made the entire experience fun and memorable. Thank you for a wonderful evening and delicious meal!