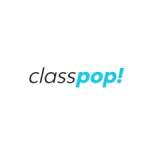 Chef Dirk
Chef Dirk has developed a passion for global cuisine through his world travels, which has taken him to more than 20 different countries. He is a classically-trained gourmet chef and hospitality manager who studied in his native Germany and has held positions at five-star restaurants during his extensive career. Chef Dirk's cumulative experiences in the culinary industry combine with his enthusiastic personality to create memorable learning experiences.
Guest reviews for Chef Dirk

Meg
17 Jan 2022
Chef Dirk was lovely and very communicative, however many of the items were pre-prepared and it felt somewhat disorganized.

Scott
01 Mar 2021
This was one of the most fun nights out I've had in a long time, not to mention one of the best meals! Chef Dirk is an energetic, personable host and an outstanding cook. He was fully prepared, and once we arrived, we were off and running. Over the next 3 hours, we prepared and enjoyed several courses, each as delicious as the last. I'm inspired to try some of these recipes at home to try share with friends. Highly recommended!