51 Most Meaningful Going Away Party Ideas
Last Updated on Jun 14th 2023
| 0
Are you struggling to come up with meaningful going away party ideas? After all, it can be tricky to plan a celebration to properly say goodbye while also sending them off in a spirit of excitement and optimism.
So, how do you throw a moving away party that gives a proper send off for your loved one? If you're wondering, "How can I make my farewell party interesting?" We've got answers for you.
Whether you're planning for your own party or someone else's, we've got you covered with 51 of the best going away party ideas. With ideas for coworkers, foodies and more, it's time to stop thinking about the goodbyes and start focusing on the fun!
Jump to Section
Creative Going Away Party Ideas
1. Art Classes
Art classes are a great opportunity for you to have one last creative experience together. Whether it's drawing classes, painting classes, or paint and sip events, you'll have a fun time creating something beautiful together.
Check out paint and sip in Boston, paint and sip in Chicago, paint and sip in Los Angeles, or in a city near you. If you want to host a remote send off party, there's also plenty of online painting classes and online drawing classes.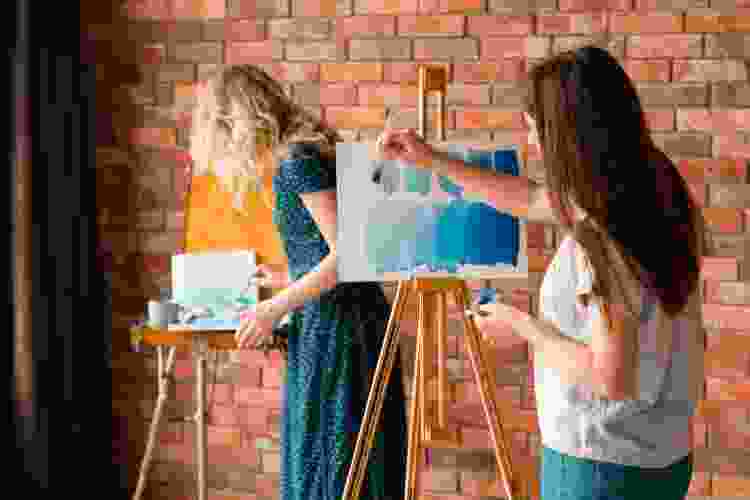 2. Dance Classes
Everyone loves to dance, especially with their friends. Bust some moves together with professionally-led in-person dance classes in Las Vegas, dance classes in Colorado Springs, dance classes in Orlando or near you.
You can also learn from home with online dance classes. Either way, it's an exciting and upbeat going away party idea for friends!
3. Book an Acting Class
All the world's a stage, and all the men and women merely players. Embrace your inner thespian with acting classes.
Don't be afraid to really get into character and forget that you're moving away. If you're worried about stage fright, try online acting classes instead.
Join our email list for exclusive deals, local events and fun inspiration for living a more creative life.
4. Improve Your Photography Skills
If you want an artsy going away party idea, but aren't so much into painting or drawing, then photography classes are a great option. Try photography classes in Austin, photography classes in Houston, photography classes in Los Angeles or near you.
With both in-person photography classes and online photography classes, you'll all learn how to perfect your point-and-shoot techniques, which is something future-you is going to be thankful for, no matter where life takes you.
5. Create Your Own Pottery
Encourage your loved one to fill their new home with handmade ceramics while enjoying one last fun outing together before the big move. Mold clay into vases, dishes, figures and other decorative pieces. You'll think of each other every time you look at them!
Try pottery classes in San Francisco, pottery classes in Boston, pottery classes in San Diego or in your area.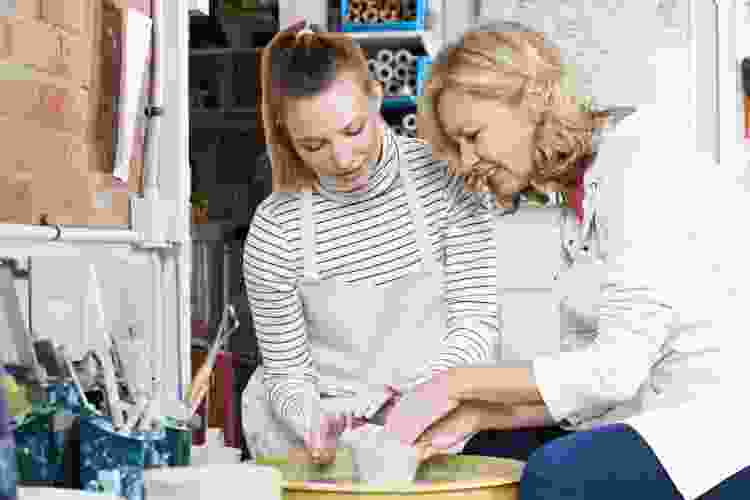 6. Learn to Sew
Sewing is one of those skills everyone should know how to do, at least at a basic level. Don't let the guest of honor move away without having mastered simple sewing skills — take some sewing classes as part of their going away party.
7. Build Something at a Woodworking Class
Forget about the upcoming goodbyes and instead focus on building something with your hands with woodworking classes. These hands-on, engaging classes will teach you new skills, but also require some creativity. It's a great activity to share with your friends before you leave.
8. Try a Glass Blowing Class
If you're looking for a unique and artsy activity, then glass blowing classes make a great going away party idea. You'll learn how to master this beautiful art while having a great time with your friends.
9. Karaoke
There's nothing quite like singing your heart out with your nearest and dearest friends. Put on one final performance with a karaoke going away party, and don't forget to sing your favorite duets!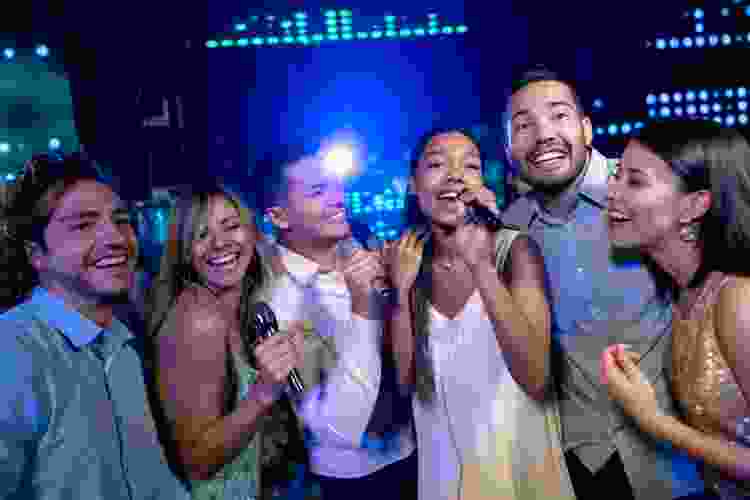 10. Have a Photoshoot
Get all dressed up in color-coordinated outfits and hire a professional photographer for a photoshoot. You'll have a blast striking all those ridiculous poses together, and the photos will make a great going-away gift for your friend!
Foodie Going Away Party Ideas
11. Cooking Classes
For your farewell celebration, improve your culinary skills while cooking up something delicious with cooking classes near you. These professionally-led courses are engaging, informative and perfect for any skill level.
With cooking classes in Salt Lake City, cooking classes in Dallas, cooking classes in Boston and even online cooking classes, there's something for everyone, no matter where you live.
12. BBQ Party
Everyone loves a good ole backyard barbeque, which is why it makes a great going away party idea. Trying to come up with going away party food ideas can be stressful, but with barbeque food, you can't go wrong. A BBQ party is a relaxing way to celebrate with friends and family while enjoying delicious food everyone will love.
13. Brewery Tours
If the special guest of honor loves all things beer, then brewery tours are a going away party idea friends will love. Explore the behind-the-scenes brewing process before enjoying samples of all the craft beers together.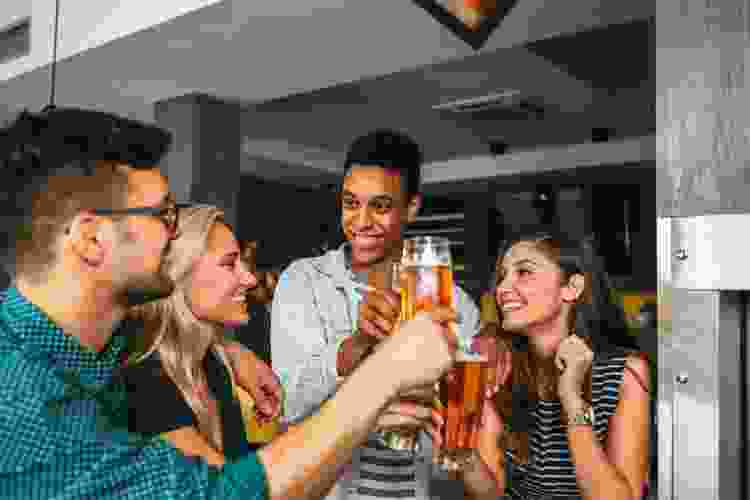 14. Potluck Feast
One of the hardest parts of leaving your community is saying farewell to those delicious dishes your friends always make for parties. So, host one last get-together and have everyone bring their most iconic party dish to share!
15. Ice Cream Party
When it comes to going away party food ideas, it doesn't have to be complicated. Host an ice cream party and let guests take advantage of a make-your-own sundae bar. It's a pretty sweet going away party idea, especially during the summer.
16. Food Tours
Head out together on one last food tour of the city, so they can enjoy all their hometown favorites one last time. It's a going away party idea any foodie will love.
17. Visit a Winery
If the guest of honor loves wine, then head to a winery and raise a glass (or two) to her new adventure. It's a classy venue to celebrate your strong bonds of friendship and precious memories over the years.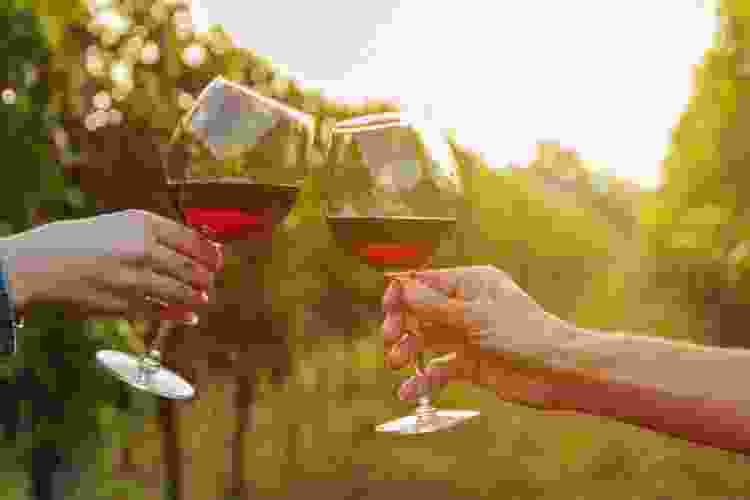 Going Away Party Decorations
18. Virtual Flower Arranging
Prep for the big send off party by creating beautiful floral decorations together with virtual flower arranging classes. It's a fun way to spend some time together, while also preparing for the party.
19. Guest Book
One of the best decoration going away party ideas is a guest book. Each guest can leave a special message for the honoree to take with them as they start their next adventure.
20. A (Neon) Bright Future
Celebrate their bright future with all sorts of neon decorations — glow sticks, sunglasses and all the other fun light-up gadgets you can find.
This is an especially fun going away party idea if you plan on having a dance floor, preferably with black light.
21. Bloom and Blossom
For a cute going away party idea theme, decorate with plants and greenery for a bloom and blossom party. After all, they're about to plant their seeds someplace new, so encourage them to grow strong roots in their new home so they can bloom and blossom.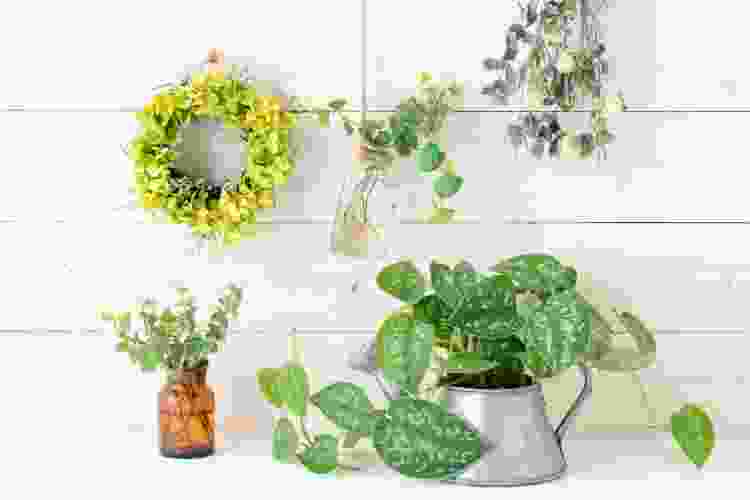 22. Destination Themed Decorations
Depending on where the guest of honor is moving, throw a destination-themed party and decorate accordingly. It's a fun way to get them excited about their new city.
Going Away Party Games
23. Game Nights
Playing games with your friends is always a fun and memorable time, making it an excellent going away party idea for neighbors and friends.
Whether you decide to play your favorite video games, board games or host a virtual game night, everyone is sure to have a blast strategizing and competing for victory!
24. Trivia
Put your collective knowledge to the test, and make sure you really take advantage of the guest of honor's vast knowledge before they leave for good.
Whether you head out to a local bar for trivia night or opt for online trivia games, it's a memorable way to celebrate together.
25. Escape Rooms
If you're up for a challenge, take on either in-person or virtual escape rooms. It's a great way to have fun, make memories and problem-solve together one last time.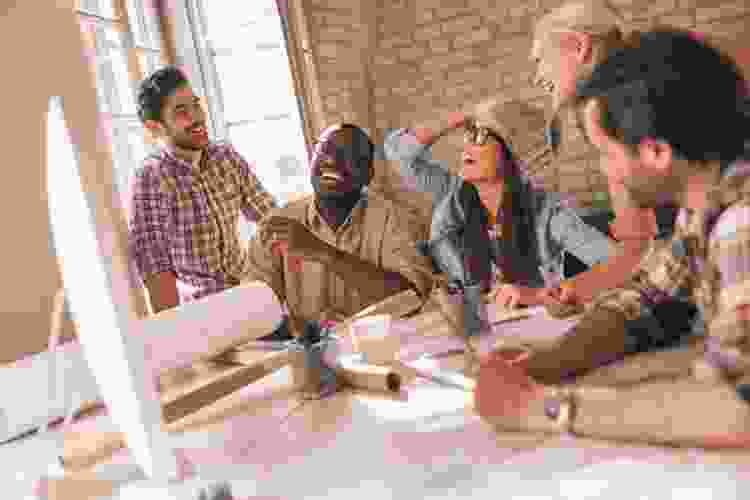 26. Scavenger Hunts
See if you have what it takes to work together and find all the secret, hidden objects. You can organize your own scavenger hunt or join engaging hosts for interactive virtual scavenger hunts.
27. Roast
This going away party game isn't for the easily offended. If you're all close friends and the special guest can take a joke, then celebrate their not-so-fine moments with a lighthearted roast.
28. Make-Shift Mad-Libs
For an especially funny going away party idea, play your own game of mad-libs, with either the storyline or answers based on the guest of honor. It's a fun way to recall some of their most memorable moments.
29. Photo Booth
For some fun entertainment, set up a photo booth and let the guests take silly photos. It's one of the best going away party ideas, because it's fun, but also a great way to make sure there's lots of photos from the party. If you don't have a booth, a polaroid or iphone camera works just as well, too.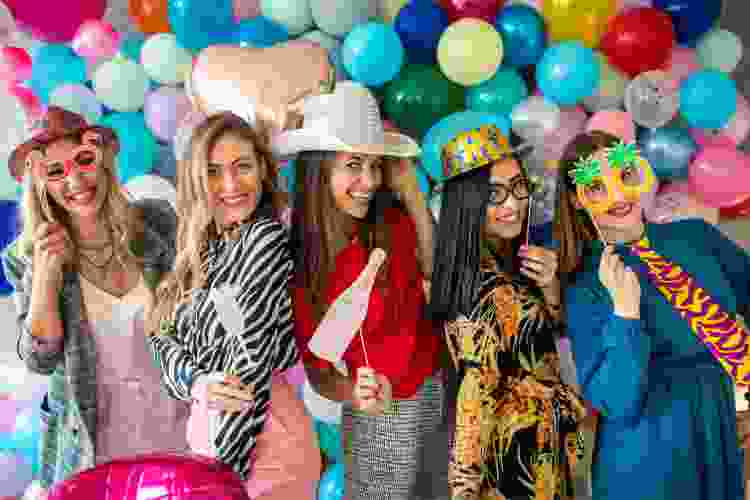 30. Would You Rather…
It's a pretty simple game, but can lead you to learn all sorts of new things about each other. While one person asks "this or that" type scenarios, everyone else answers the question by moving to the appropriate side of the room, line or other divider.
31. Team Sports
For an active and slightly competitive going away party idea, play a game of their favorite team sport, whether it be soccer, baseball, football or something else.
It's a memorable way to spend your last moments together, and it's great for your health; even the U.S. Department of Health and Human Services recognizes that "[physical activity] is one of the most important actions that people of all ages can take to improve their health."
32. How Well Do You Know Them?
Gather round and play the "how well do you know them?" game to see just how much you've learned about them over the years.
The game host asks questions about the guest of honor's favorite foods, sports teams, hobbies and more — the person who gets the most right answers wins!
Going Away Party Ideas for Coworker
33. Retirement Party
If your coworker is going away from the workplace for good, be sure to throw them a lovely retirement party. Nothing says "Happy Last Day of Work" like cake, fun party decorations and a tribute to their impressive professional career!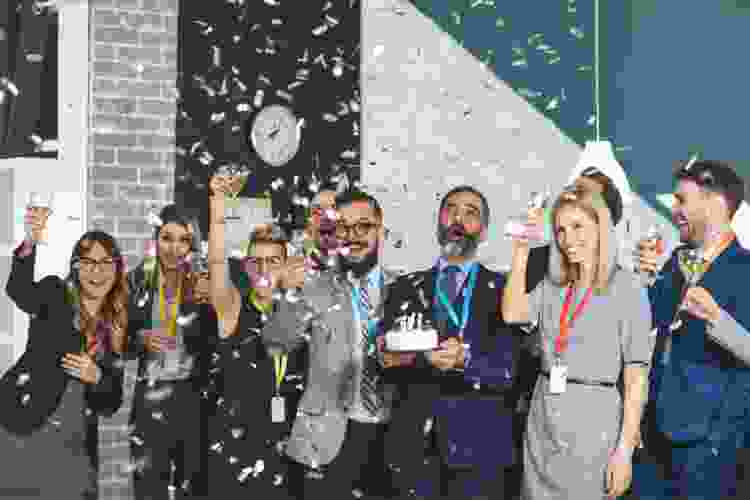 34. Awards Ceremony
Host your own office "Dundie Awards" and give each employee their own special award, and maybe a small gift. Be sure to think of a memorable award for the guest of honor. It's a lighthearted going away party idea for coworkers that everyone in the office will enjoy.
35. Surprise Party
Don't let them leave the office without knowing how much you appreciate them and all their hard work. Throw them a surprise going away party to give them a memorable and happy last day of work!
Virtual Farewell Party Ideas
36. Online Mixology Classes
Since you'll definitely want some fancy cocktails at your going away party, why not learn how to make your own drinks together with online mixology classes? It's a fun activity to celebrate the honoree, especially if you give a toast after all that shaking and mixing.
37. Virtual Wine Tastings
Virtual wine tastings are the perfect chance to give a toast in honor of the soon-to-be-departed, even if you can't all be together in person. Raise your glasses and partake in a virtual toast with this great virtual farewell party idea for family and friends.
38. Virtual Whiskey Tastings
For a seriously sophisticated send off party, partake in a virtual whiskey tasting. You'll get to sample fine scotch and whiskeys and learn about the history of this distilled spirit all from the comfort of your homes.
39. Favorite Memory Video Montage
If you can't gather in-person to celebrate their departure, create a video montage for them instead. Everyone records a short video message of their favorite memory together and someone assembles the clips into one long, heartfelt video.
Then, hop on a Zoom call together for a viewing party and have one person share their screen to play the video. It's a going away party idea that might cause a few watery eyes!
40. Virtual Magic Show
Add a little bit of magic with this unique going away party idea as a professional magician performs a virtual magic show for everyone. It's a great way to have some engaging and interactive fun without having to leave home!
41. Take a Virtual Tour of Yellowstone
Take a virtual adventure together and explore Yellowstone National Park. It's completely free, totally remote and promises tons of excitement, even if you don't leave the living room. It's one of the more unique going away party ideas, and it's incredibly simple.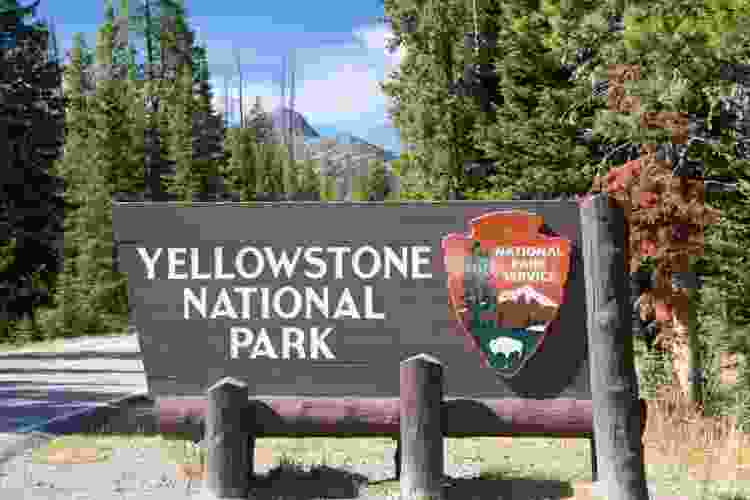 College Going Away Party Ideas
42. Packing Party
Moving away to college means they've got a lot of packing to do, which is why a packing party is a fun, but also extremely useful, going away party idea. You'll get to spend time together, and they'll appreciate all the help — it's a win-win.
43. Childhood Highlights Reel
For many, college marks the end of their childhood journey. Celebrate this important milestone with a slideshow commemorating your favorite moments and memories over the years. It's one of the more nostalgic and emotional going away party ideas.
44. College-Themed Graduation/Going Away Party
Who said their high school graduation party can't also be their going away party? Celebrate their accomplishments thus far while getting them excited for the next adventure with a college-themed party. Make sure your decorations center around their new college colors, logo and mascot!
Last-Minute Going Away Party Ideas
45. Movie Night
Either head to the cinema or set up a projector and makeshift movie screen in your backyard for a movie night. Whether you watch the guest of honor's all-time favorite film or a hot new release, they'll have a fun time enjoying the film with everyone.
46. Picnic in the Park
For a simple going away party idea, throw together a last-minute picnic in the park. Grab some blankets, pick up some drinks and order some pizza or takeout before spending the evening outside together.
47. Pizza Party
If you need a great going away party idea for neighbors or family that doesn't require much advanced planning, simply order some pizzas and share them together at someone's house or backyard.
Just think of all those pizza parties you went to as a kid and how much you loved them — you're gonna love it just as much as an adult, too. Kick it up a notch and master authentic handmade pizza with cooking classes in Chicago or cooking classes in NYC!
Adventurous Going Away Party Ideas
48. Take a Hike
Embark on one last grand bonding adventure and hike to a nearby summit. What could be a better last memory than spending time together in nature? It's one of the most adventurous going away party ideas
49. Visit a Psychic
With everyone getting ready for the guest of honor's next big adventure, what better time to visit a psychic? If anyone knows what the future may hold, it's a psychic, so gather round and get your fortunes told together with this unique going away party idea.
50. Go Paintballing
If you want an exciting and thrilling going away party idea, spend the afternoon paint-balling. It's a great activity to engage in some friendly competition one last time.
51. Road Trip
If you have the time, plan a short road trip with your small, close-knit friend group. Even if you don't travel far, you're bound to make plenty of memories driving along, blasting tunes and exploring new places!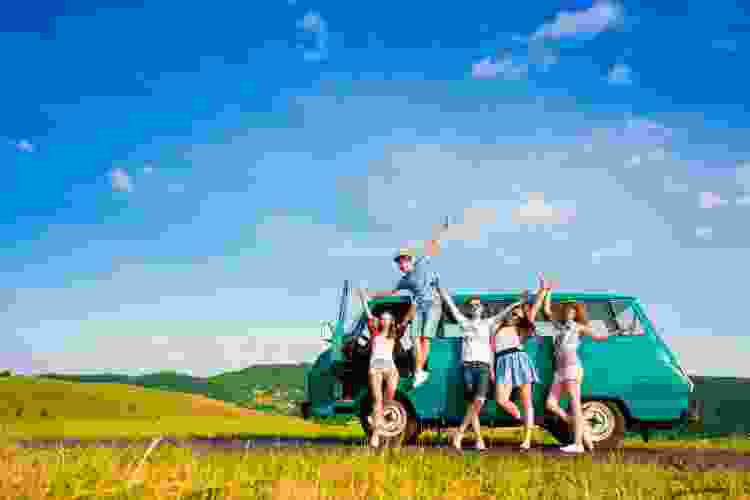 Now that you've got all these great going away party ideas, you're ready to host that final celebration! From art classes and online game nights to paintballing and potlucks, there's something on this list to inspire everyone's final send off.
No matter which idea you choose, it's sure to be a meaningful going away party for adults and kids alike. After all, the most important part is simply spending time with the special guest of honor before they head off on their next adventure.
For even more fun party ideas, check out other experiences happening on Classpop!