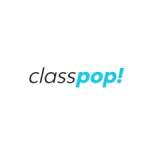 Instructor Monica
Instructor Monica inspires others to live passionately and find a fun way to move their bodies. She has been leading unique group fitness classes in Austin for over 12 years. Her fitness classes are designed to uplift you in a positive community that leaves you wanting more. She is passionate about helping others build confidence through dance and movement. Instructor Monica is the creator of all her dance fitness routines and choreographies. You have a fun experience in each class she teaches!
Guest reviews for Instructor Monica

Jess S
21 Apr 2022
I am far from a "dancer" but have taken several dance classes over the years. Monica's classes are among my very favorite. They are a ton of fun, a great workout, and I always leave in a FAR better mind-set than when I arrived! She is one of a kind!!