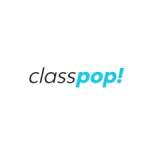 Instructor Kumbi
Host Kumbi is an enthusiastic dance instructor teaching in Atwater Village, California. Her regimen covers an eclectic blend of ethnic, mainstream, traditional and non-traditional dance. Host Kumbi offers classes for students of all ages, skill levels, abilities and backgrounds who are hoping to find creative self-expression and physical fitness through the joy of dance. 
Guest reviews for Instructor Kumbi

Sarah
19 May 2021
These classes are just so life-affirming. It was just what I needed!

Dr. Nicki Monti
19 May 2021
Please do yourself a favor and join me - for the fast-paced, joyful, wonderfully rigorous dance workout of your life!

Brooke R
19 May 2021
This is a place where I can be joyful and not have to say a word because their language is about fun and passion. I may not do the moves perfectly, but I can have the perfect attitude while doing them!

Amanda
19 May 2021
From the first class I attended, I managed to escape my own head, my judgment of myself…to just let go, and have an amazing time. I hadn't sweat that much, had that much fun, wanted to cry so much (in a good way), or felt that alive in…too long.