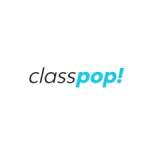 Chef Kelsie
Florida-based Chef Kelsie is a private chef and proprietor of her own line of all-natural seasonings. Her catering services have been used by elite celebrities, including several players from the Jacksonville Jaguars. In two short years, she's transformed her love of wholesome food into a full-fledged business. With a wealth of culinary creativity and plenty of passion to offer her clients, Chef Kelsie is just getting started.
Guest reviews for Chef Kelsie

shessley terry
02 Nov 2022
Chef Kelsie has prepared food for my husbands tailgate birthday party and my baby shower. Everything was great both times! communication and customer service was spot on. Will definitely book again for future events.