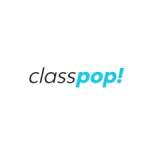 Chef Justin
With decades of culinary experience dating back to his teenage years, Chef Justin is both technically skilled and celebrated for his creative culinary artistry. He studied fine French dining on Martha's Vineyard before embarking on an impressive, eclectic career as a sous chef, executive chef and celebrity chef. He's even counted on for great food by Jimmy Fallon. Chef Justin pours passion and creativity into all of his culinary endeavors and loves to show budding cooks the ropes.
Guest reviews for Chef Justin

Bridget B.
25 Oct 2022
Chef Justin is fantastic! He shared a lot of helpful tips and techniques with us and we had a great time. I highly recommend him to anyone in the NYC area looking for a wonderful culinary experience!