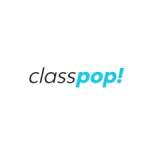 Chef Teresa
Having harbored a passion for food all her life, Chef Teresa has amassed a vibrant career in the culinary industry spanning over a decade. She has worked as a private chef for numerous clients, providing her expertise in plant-based and nutritional cooking. Likewise, Chef Teresa has served as a chef in various kitchens including having acted as a pastry chef, recipe developer and chef instructor. Let Chef Teresa enlighten you with her vast culinary knowledge!
Cooking Classes
Chef Teresa is not currently offering any experiences. Here are similar experiences:
---
Team Building Activities
Chef Teresa is not currently offering any experiences. Here are similar experiences:
---
Classpop! Guest Reviews for Chef Teresa

Kelsey
20 Mar 2023
So much fun! Teresa was great and I can't wait to make sushi at home!

Christen
13 Mar 2023
Chef Teresa was friendly however the class was completely lacking any useful information about sushi making. We didn't even learn how to make rice which is key in sushi making. I had to ask when it specially said we would be learning that in the class description. We were in a loud bar with a few ingredients to roll two rolls. The class said it was 2 hours but we were done in 55 minutes and most of that time was eating the two rolls. I would not recommend this class to those who want to learn anything about sushi making. Just go on YouTube to get information. This class could be really good but wasn't thought out well and there was no plan for real instruction.

KAYLA
10 Mar 2023
I have been trying to get a refund for WEEKS now with this class. I have tried contacting over and over that I do not live in the area and the class was booked by accident. No one has followed up yet from Groupon or Classpop.

Shelly
05 Mar 2023
She was sick and had to cancel.

Jasmine
13 Feb 2023
We enjoyed this class. Teresa is a great instructor and we left feeling confident about the process for making Sushi.

Todd
22 Jan 2023
Teresa was very informative, she was very interactive. We really enjoyed the class. I would recommend it.

Alisen
14 Jan 2023
Ok

Tyron
05 Jan 2023
Very nice person, but the class was not worth what we paid and could have been so much fun. Sorry, but I would not attend this class again.

Aaron
13 Nov 2022
Chef Theresa was very engaging, and made the class fun! And the sushi was delicious! Will be taking more classes in the future for sure.

Serge
13 Nov 2022
Teresa is a very nice gal, but her class is in its very preliminary stages. It's short on ingredients, located in a very loud bar (we couldn't hear her most of the time and we're on our own pretty much), and it's very quick. Don't plan being there longer than 30 minutes.