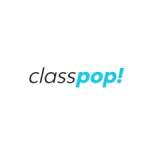 Chef Teresa
Having harbored a passion for food all her life, Chef Teresa has amassed a vibrant career in the culinary industry spanning over a decade. She has worked as a private chef for numerous clients, providing her expertise in plant-based and nutritional cooking. Likewise, Chef Teresa has served as a chef in various kitchens including having acted as a pastry chef, recipe developer and chef instructor. Let Chef Teresa enlighten you with her vast culinary knowledge!
Guest reviews for Chef Teresa

Todd
22 Jan 2023
Teresa was very informative, she was very interactive. We really enjoyed the class. I would recommend it.

Alisen
14 Jan 2023
Ok

Tyron
05 Jan 2023
Very nice person, but the class was not worth what we paid and could have been so much fun. Sorry, but I would not attend this class again.

Aaron
13 Nov 2022
Chef Theresa was very engaging, and made the class fun! And the sushi was delicious! Will be taking more classes in the future for sure.

Serge
13 Nov 2022
Teresa is a very nice gal, but her class is in its very preliminary stages. It's short on ingredients, located in a very loud bar (we couldn't hear her most of the time and we're on our own pretty much), and it's very quick. Don't plan being there longer than 30 minutes.

Oksana
09 Nov 2022
I am very disappointed with this class. It was pleasant talk with participants but I paid for master class (not for pleasant conversation). Teresa didn't have enough ingredients to work with which was a surprise. Not pleasant surprise. She apologized. However, she is a professional cook. She brought tiny cup of rice, half of cucumer, half of peper, small piece of smoked salmon and one small piece of tofy. That's all for 5 people. I was embarrassed. We paid enough for this class to have at least enough ingredients. Usually from cooking class you have a box to take with you. At our class I got one tiny roll to eat.. .I didn't get any new skills or technics (to be honest you can learn more from YouTube videos). The class was in a small brewery, it was very loud and dark. Just regular table with other customers. I sent a review to Teresa, but she even didn't respond. Do not reccomend.

Perla
03 Nov 2022
Teresa was amazing. Very patient and helpful. I really enjoyed her class and now I feel confident to make sushi at home. Thank you 😊

Anthony F
27 Sep 2022
She is easy to work with and is knowledgeable about food and beverage choice and presentation.

Kurt R
27 Sep 2022
Teresa is a very gifted chef, with extensive knowledge of the health benefits of natural plants and a finely tuned palate. Highly recommend!