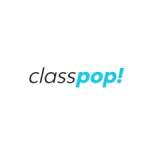 Chef Iliana
See attached resume
Guest reviews for Chef Iliana

Gladys Roman
29 Aug 2022
I am so happy that I attended the Chef ili's cooking class at the Manna of Life Food Pantry. The class was fun, informative and we learned so much in a short time. Chef ili focused on the foods that the pantry provides. One of the recipes was chicken nuggets that were made with canned chicken. Her recipe was easy to follow and the nuggets were very tasty and well made. I was not sure what to do with the canned chicken but she gave us many ideas on what to do with the product. At a previous class she taught us how to make a very tasty sautéed cabbage. Chef ili enjoys teaching and her love of cooking is very contagious. She teaches with passion and wants us to learn how to make better choices when we are preparing meals. Chef ili is very professional and her expertise is very evident. Love her classes.

Evelyn Roman
29 Aug 2022
Truly enjoy the way Chef ili speaks to her class with complete knowledge and passion with every word that flows from her mouth. I'm always recommending her to friends and colleagues. She also travels to other states, as i was hosting a party in Florida and she gladly came and cooked up a storm for my 60 guest ! I appreciate her hard work.

Hailey Mueller
29 Aug 2022
Had an intimate private dinner party at my house with my boyfriend and another couple. She cooked every dish with an immense amount of love and creativity. Since that night I am now a regular meal prep client of hers.

Edgar Guardia
09 Aug 2022
We had the privilege of partnering up with Chef Ili for our spring 2022 season providing us nutritional meals, snacks and drinks for our soccer teams. I also personally had the privilege of getting meals for myself and as always she amazes our taste buds. Chef Ili always communicate with us to make sure we had what we needed whether it be sufficient if the teams enjoyed the meals and also very punctual with delivery. She stays hands on with you exceeding your expectations Id recommend Chef Ili over and over again never disappointed. I personally have eaten veggies and foods I wouldn't have before but anything she touches is a hit!

Karina C
28 Jul 2022
Chef Ili cooked for our private events to celebrate our one year anniversary. She outdid herself and truly catered to each individual that attended the 20 person party. Iliana was super energetic and had everyone engaged. I recommend everyone to her, she truly makes the best experience!

Kierstyn K
28 Jul 2022
I recently had the pleasure to taste some of Chef Iliana's amazing recipes. I was blown away at how well prepared she was, her ingenious combinations and the freshness of her final products. I would highly recommend her and hope to use her for a party I am hosting in the fall!