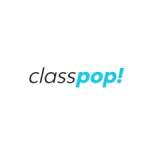 Chef Lawrencia
There's no aspect of baking and confection that Chef Lawrencia hasn't mastered. From sculpting with chocolate to baking artisan breads and desserts, she covers it all. Her talents have led her on an eclectic path, including a stint catering for the Chicago Bears. Whether she's preparing enchanting dishes to serve or teaching aspiring chefs her secrets, Chef Lawrencia always knows how to create magic in the kitchen.
Guest reviews for Chef Lawrencia

Cassandra
29 Jan 2023
We had the Street Mexican Dinner and she was so nice and professional. We hope to have another cooking experience with her again!

Ana
05 Jan 2023
Seemed like the chef had little to no knowledge on making sushi, there was really no step by step. Just a chaotic mess throughout the class. Chef acted as if we were already supposed to know what we were doing and the microwave rice when making sushi is not the way to go. We had fun with our table regardless of the poor class.

Renata
03 Jan 2023
.

Jayme
27 Dec 2022
This class ended up being a disappointment in our eyes. It was an anniversary gift from my girlfriend and I was really looking forward to it, however, our instructor was not up to the task. Chef Lawrencia appeared to have minimal knowledge, if any, about pasta making, and she was unable to answer most of the questions I heard asked throughout the night. At no point did it ever appear she has worked in the culinary industry, gone to a culinary school, or even cooked at home for that matter. There was some crazy-ness at the end of the class that was not her fault, however, we had already decided it was time for us to go. We would not recommend this class to anyone and we may not give class pop another chance after this as well.

Sadie
19 Dec 2022
pasta was great!

Christina
10 Dec 2022
Class was excellent she took the time to help all of us and make sure we were comfortable!

Brittany
12 Nov 2022
Fun class with great food

Jennifer B.
20 Jul 2022
Chef Lawrencia has been involved in the culinary world most of her life; her creative and delicious interpretation of classic dishes will satisfy even the pickiest eaters!