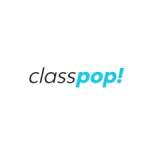 Chef Timothy
Chef Timothy is living his childhood dream as a personal chef and culinary instructor in Nashville. With past experience that includes teaching cooking classes for kids and working as a private chef, Chef Timothy is an engaging teacher for all ages and skill levels. He loves to cook international cuisine as well as classic southern fare, and his goal is to bring the life-giving joy of wonderful food to every guest.
Guest reviews for Chef Timothy

Jennifer B.
12 Jul 2022
Chef Timothy brings his experience and vast knowledge of contemporary Southern cuisine as well as traditional favorites to his cooking. Guests will leave content and be more confident from his instruction and expertise.