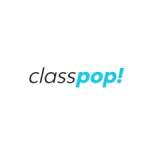 Chef Mert
Chef Mert hails from a family of exceptional cooks who take pride in their Balkan and Mediterranean culinary cultures. He applied his natural talents while working at Michelin-starred Spago Beverly Hills. His experience preparing meals for A-list celebrities and food critics helped expand his enterprise as a private chef. In Chef Mert's view, cuisine is an artform where passion and soul are as important as flavor and texture.
Guest reviews for Chef Mert

Bridget Berger
28 May 2022
Chef Mert is fantastic! He provided us with a wonderful culinary experience that exceeded our expectations. I highly recommend his classes and booking him as your next private chef!