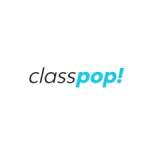 Chef Annie
Chef Annie became enamored with cooking at an early age, teaching herself to prepare complex dishes like duck confit as a teenager. She built a career in accounting before making the leap to culinary school to study baking and pastry arts. She began a business as a private chef while selling her own baked creations on the side. With her transition to culinary instructor, Chef Annie now brings her talents to an exciting new arena.
Guest reviews for Chef Annie

Nancy
17 Dec 2022
Amazing way to spend an evening!! Chef Annie's passion for cooking shines as she teaches! My husband and I enjoyed learning from Chef Annie. The food was awesome! Thanks again Annie!

Khristal
27 Jul 2022
You made our anniversary very special. Thank you sooo much very patient and fun with us. And the food was delicious fresh and amazing.

Kathy
08 May 2022
Chef Annie was wonderful. She was kind, personable and informative. The food was fantastic.

Nicole W.
11 Apr 2022
Chef Annie taught me how to make an amazing lemon marinade that can be used in many ways. She showed me how easy it is to make homemade sauces, marinades and dressings. She was a delight to work with and I recommend taking her class anytime you are in town!