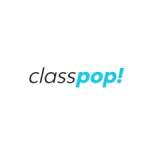 Chef Dan
Chef Dan's extensive culinary résumé includes time spent working as an Executive Chef, the youngest Saucier at the Waldorf Astoria in New York, and even as a culinary TV producer. In addition to his successful career as a chef, he has taught more than 100 cooking classes on TV shows and at the local college level. Teaching is his passion, and he loves to bring the joy of cooking to aspiring chefs of all skill levels.
Guest reviews for Chef Dan

Tyler
28 Nov 2022
Chef Dan was amazing! He was personable, fun and incredibly enthusiastic. Conversation was fun and entertaining and we truly learned a lot about how to make sushi. We are excited to have him come do a private lesson at our home

Kevin
14 Oct 2022
Chef Dan was very knowledgeable and friendly. He took time to explain the process and help students with hands-on explanations.

Bre
04 Aug 2022
We did a class with Chef Dan as a Manager Meeting Activity and it was so great! The event allowed everyone to participate but also allowed for networking and talking! He was also very accommodating in helping us find a venue for the activity!

Candace
24 Feb 2022
Shout out to Chef Dan! He's so charming friendly kind and knowledgeable!! I Took my best friend to this class and we both absolutely loved it! The food was incredibly delicious- some of the best flavors we've ever had! Don't hesitate if you are wondering if you would like this class. Wear comfortable shoes as you will be standing a lot, eat a light supper Bf you come since cooking takes a few hours and if you're afraid of Covid and germs just stay home and forego enjoying a fun evening of cooking with a true pro whose cooked for presidents and celebrities! From a mom whose cooked for years for my family - I wish I'd met Dan 30 years ago to learn so many cooking secrets!

Brinlee
10 Feb 2022
Amazing experience! We don't often splurge, but I'm glad we did! We joined for the fancy Italian dinner and it was so yummy! Everything was planned, prepared, and organized perfectly! We even got to bring home extra food & ingredients! Dan was a great host! He was kind and flexible and helped us do everything perfectly.

Nicole Wilding
04 Jan 2022
Chef Dan is an exceptional chef who has prepared meals for many high profile celebrations such as Frank Sinatra and his family, The Trumps, The Clintons and more! His love for cooking and teaching shines through his personality. With his experience he has so many stories to tell that he loves to share with his guests. I highly recommend taking a class with Chef Dan if you are in the area!