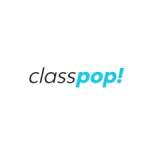 Chef Rebecca
Born and raised on the island of Maui, Hawaii, Chef Rebecca's culinary tastes are influenced by the mix of cultures on the island and her own Hispanic roots. She's traveled the world preparing meals in destitute communities and has also spent time in five-star kitchens. Chef Rebecca now uses skills learned from women around the globe to cook delicious and nutritious meals, infusing aloha (love) into every aspect of her menus.
Guest reviews for Chef Rebecca

Ana Luca
27 Jan 2023
The best experience ever!!! Chef Rebecca is so talented. Definitely coming back.

Bridget B.
06 Dec 2021
Chef Rebecca was wonderful! She is extremely knowledgeable and passionate about cooking. She was such a good teacher and kept us engaged the entire time. We had so much fun learning new cooking techniques. I highly recommend Chef Rebecca to anyone in the LA area that's looking for a great culinary experience!